Two Rivers Retail Centre
A recent guest speaker was the Centre Manager of the Two Rivers Shopping Centre in Staines, Joanna Hall, and she treated us to a glimpse into the future at the Centre. First a bit of history.
The Centre opened in December 1999, and was one of the first of its kind as a hybrid retail experience combining retail park and retail High Street. There are 47 tenants, from the small outlet such as Café Gusto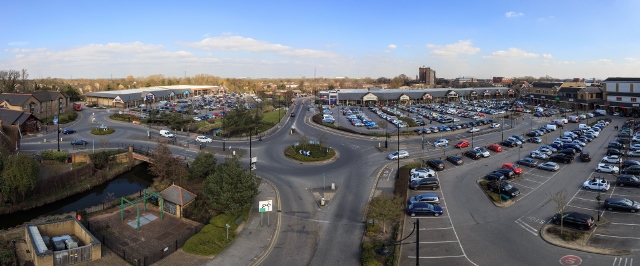 or Kaspas to the large anchor Stores of Boots and Waitrose. The centre boasts 3 car parks comprising 1,036 spaces and enjoys a high level of occupancy due to its convenience; parking is free after 6pm, an inducement to residents of Staines and nearby towns to use the ever-growing number of restaurants, but as Joanna explained "we think we probably now have enough restaurants once Wagamama open on Monday, 11th July followed by GBK on Thursday, 11th August, and we hope to balance the mix with some more retail". Whilst there are still a small number of units vacant, Joanna is confident they will have achieved 100% occupancy by December (or early 2017), which would be a great achievement.
Looking to the future, Joanna spent some time explaining the rationale for the redevelopment of the area opposite M&S, which she admits has been controversial. But she explained that some of the buildings were in a poor state, and redevelopment was the only viable option. She revealed that, subject to final planning approval, Two Rivers expects to start construction in January 2017, with an 18 month construction period.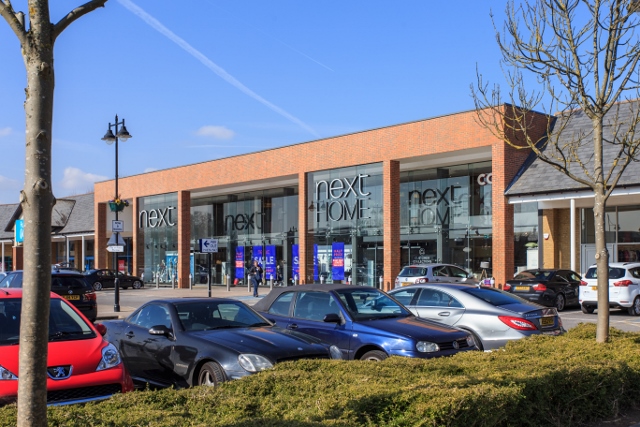 The site is being developed for a 150 room Premier Inn, with retail on the ground floor, and we had a glimpse at the proposed plans which would seemingly add value to the High Street. The Courtyard offices are currently being redeveloped for 21 flats, with parking for approx. 75 cars, shared between the flats and hotel.
Joanna moved on to the redevelopment of what is now the Next outlet. She explained that over the next 5 years, it is hoped to roll this design out across the shops in the area, but accepted that this would present challenges to the retailers in keeping business as usual going.
Finally, we explored ways where the Shopping Centre and Rotary could work together and we expect to pursue this further. A very interesting evening!
Can you name the two rivers?