The Tournament, open to teams from local schools, took place in Cokethorpe School Workshops at the end of June.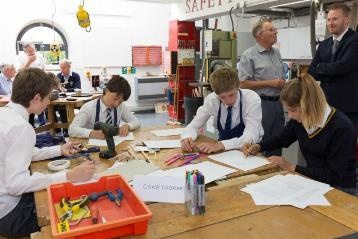 The challenge was to design and build a pipeline vehicle, or "pig", that could propel itself along inside a pipe, clear some debris and return to its starting point.Four teams of 15 year olds participated, from Burford, Cokethorpe, Carterton and The King's schools, with their teachers forming a fifth team.

Each team received a kit of parts including a small electric motor, batteries, wheels and pulleys, and were only allowed to use basic materials such as card and board for the chassis. Using hand tools and glue the winners were the team judged to have designed, built and tested the most efficient 'pig' within four hours of concentrated application.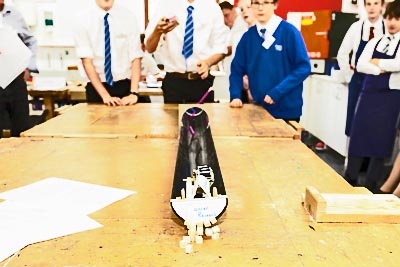 After a close competition the winners were the team from Cokethorpe School, their winning 'pig' is seen in the photo at the head of this report.

The Technology Tournament gives students an opportunity to put into practice the knowledge they gain during their Design and Technology studies. It sets them a real, practical task to complete within a fixed timeframe. It also provides an opportunity to work together and develop team skills.

'Pigs' are used extensively in underground pipelines in an. operation referred to as 'Pigging' it's the practice of using devices known as "pigs" to perform various maintenance operations. This is done without stopping the flow of the product in the pipeline. These operations include but are not limited to cleaning and inspecting the pipeline.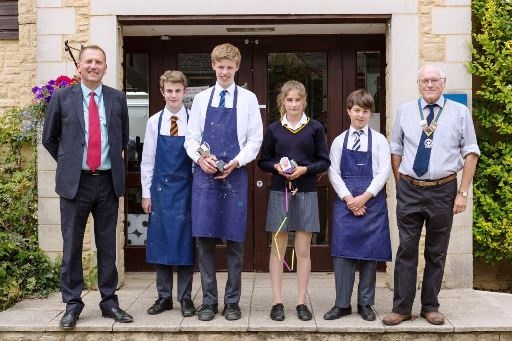 The Winning Team from Cokethorpe School