Maurice Robinson Fellowship Golf Day
Wed 25th September 2019 at 10.00 - 18.00
25 Sept Fellowship Golf Day at Witney Lakes - contact Glyn Rees - see details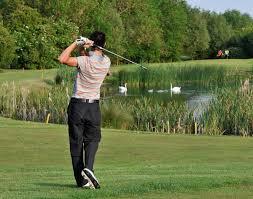 Dear golfer/supporter,
Please find enclosed details of our Fellowship Golf Day, which is specifically in memory of Maurice Robinson, Rotarian, Burford Club member and friend.
The competition will be held at Witney Lakes Golf Club on Wednesday 25th Sep 2019. It will be an 18-hole Better Ball Competition played in pairs, starting at 10.30 pm onwards (tea and biscuits from 0930), to be followed by a buffet meal from 3 pm.
We would like to invite you to support this special day. Teams of two will play for the Maurice Robinson Fellowship Cup and the winning individual Rotarian will receive the Maurice Robinson Fellowship Trophy.
There will also be runners up and supplementary prizes 3 nearest pin nearest pin in 2 and longest drive most shots used.
I hope you can join us for a great day of golf, memories of Maurice, good food, fun and friendship.
Regards,
Glyn Rees 01993 778487 mobile 07714330845 glynrees@telecomplus.org.uk