Rtn Peter Dowse: Police Officer to Magistrate
Thu 11th July 2019 at 1.00 pm - 2.15 pm
A talk by a Past District Governor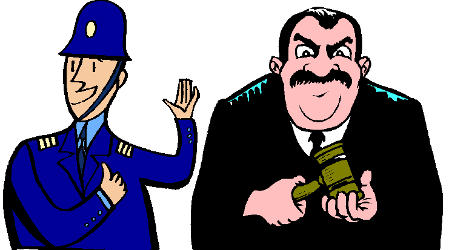 Our speaker today was PDG Peter Dowse, who entertained us with stories about his time as an officer in the Metropolitan Police and as a magistrate in Essex.
An extraordinary number of his encounters during his time with the Met seem to have involved ladies of the night or sexual exploits in public places. On one occasion he arrested a couple for outraging public decency by having sex in a Mini parked in a public place. This was in the days when police officers conducted their own prosecutions. The defending barrister put it to him that it was impossible to have sex in a Mini,
whereupon the (female) stipendiary magistrate adjourned the case for a week. When it was resumed she informed the barrister that it was possible to have sex in a Mini and that he could not continue with that line of argument. The couple were found guilty. (Some of Peter's other stories are even more risqué and best not repeated here!)
As a young officer in central London he often had to arrest people for being drunk and disorderly. He also drank heavily himself when off duty. On one morning when he reported for duty his sergeant sent him straight back home on the grounds that he was drunker than those he arrested.
One of his colleagues arrested a woman for being drunk and incapable. When the case came to court the defending barrister told him "My client was certainly not drunk and incapable. She can remember sitting in the back of your police car next to a lady in a fur coat." "That lady in a fur coat," replied the police officer, "was my police dog."
Peter became a Magistrate two years after retiring from the Met. Now, of course, the Crown Prosecution Service deals with prosecutions. Things have changed in the Magistrates' Courts as well. Peter recalled sitting as a "winger&rdqou; in one hearing where the three magistrates agreed that the defendant was probably guilty but that there was not enough evidence to convict him. "Mr Smith," said the senior magistrate, "we find you Not Guilty - but don't do it again!" You couldn't get away with that sort of remark from the bench these days.
Peter did say how useful he thought it was to have three magistrates sitting as it helped stop any unconscious bias.