Business meeting
Thu 1st August 2019 at 1.00 pm - 2.15 pm
Our first business meeting of 2019-20

We had an interesting discussion at today's business meeting. Our caterers have told us that they will not be able to provide meals for us after our meeting on 15 August. The management of Hamptons, the venue we use, would be happy to see us continue there but they don't have any kitchen facilities an alternative caterer could use. We are therefore having to discuss:
what sort of meetings we want in future; and
what alternative arrangements we can make.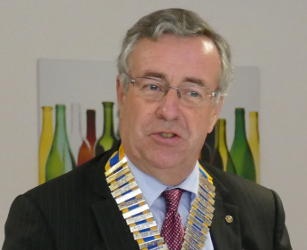 Fortunately we saw the writing on the wall some time ago so have already been looking around for possible other arrangements.
Next week we will be at the Black Bull, which we used for our June business meeting. One of our own members, David Axon, will be giving a presentation so we will be able to see what it is like when we have a speaker without actually involving anyone outside the Club. The following week will be our last back at Hamptons with the current caterers. The week after that we will again be back there but with bought sandwiches.
Then we will be exploring other alternatives in earnest and trying some of them out. We may decide to have full meals for just two meetings per month with sandwiches on the other two Thursdays. (We always have an evening meeting at another venue if there is a fifth Thursday.) All remains to be investigated and decided.
Watch this space!