Yasmin Limbachia: Mission to Kenya
Thu 18th July 2019 at 1.00 pm - 2.15 pm
A personal account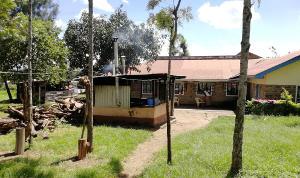 Our speaker today was Yasmin Limbachia, a student at Anglia Ruskin University.
The Club made a donation towards Yasmin's trip to Kenya, a project for which her initial interest was developed by the church she attends in Chelmsford. Her colleagues on the trip were from a church at Stanway, near Colchester. The group went to New Hope,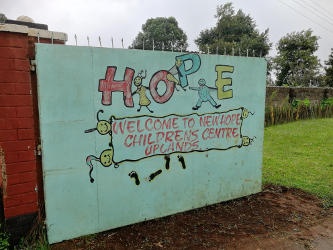 an orphanage which has its own school for children up to age 14, at which point they leave to go to high school.
Yasmin wants to become a primary school teacher, so will have gained some very good experience helping in the school, which does a lot of creative work to provide a stimulating environment for the children. The average day begins early, as the children wake up at 4:30 am and attend a devotional service before school starts at 8 am.
The orphanage has its own farmland and grows its own crops, which include avocados and mangoes. There are also two cows which produce enough milk to feed the babies at the orphanage. The orphanage has its own water pump, which unfortunately broke down while Yasmin and her party were there. They were able to raise £3,000 in 24 hours, which prevented the orphanage from having to close due to lack of a proper water supply.
Being able to help was the highlight of the trip, although there was also a special farewell party. Yasmin hopes to return to New Hope one day.
From there the party moved on to Project Daylove, based in Nairobi, which supports over 100 young Kenyans aged between three and 25. This part of the trip included a visit to the slums of the city, which Yasmin described as emotional but also eye-opening.
Yasmin told us that the food provided during the trip was very different to what she is used to in the UK. She made particular mention of Ugali, a porridge made from cornmeal, which is served with spinach or kidney beans.