World Polio Day
Thu 24th October 2019
Rotary celebrates World Polio Day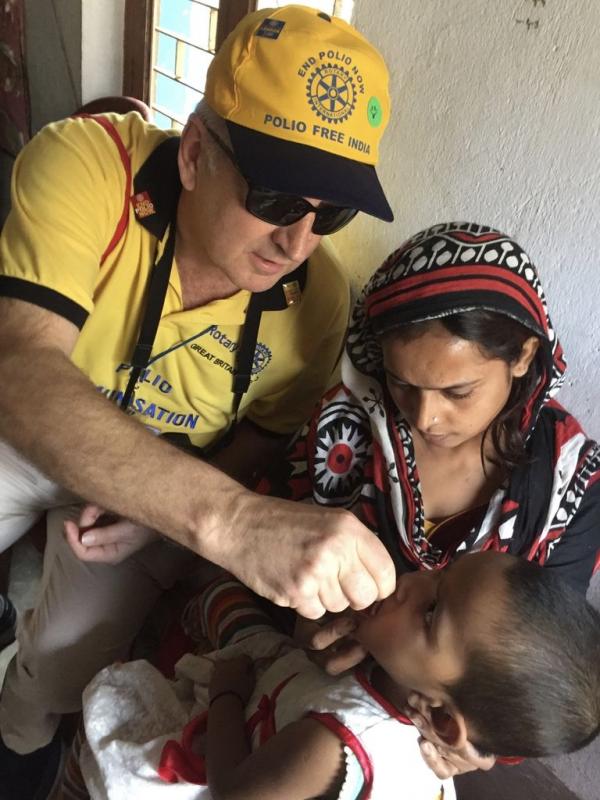 Thursday 24 October is World Polio Day and it was in 1985 that Rotary Clubs around the world agreed to try to eradicate this terrible disease.
At that time there were about 350,000 cases in 122 countries.
Since then, Rotary has raised over £2.2 billion and over 3 billion children around the world have been immunised.
Last month (August 2019), the number of cases was 65 in 2 countries, Pakistan and Afghanistan.
The eradication of Polio is Rotary's number 1 priority. Locally, Rotary Nene Valley is doing its bit to meet that target.
President Neil Hufton says "Getting rid of Polio around the world is very important to all of us in Rotary and at Nene Valley we donate over £1000 every year to help achieve that goal"
If youwould like to donate towards this worthy cause please contact us at: endpolio@rotarynenevalley.org.uk.