IT Schools Africa
More unloved tech en route to Cheltenham...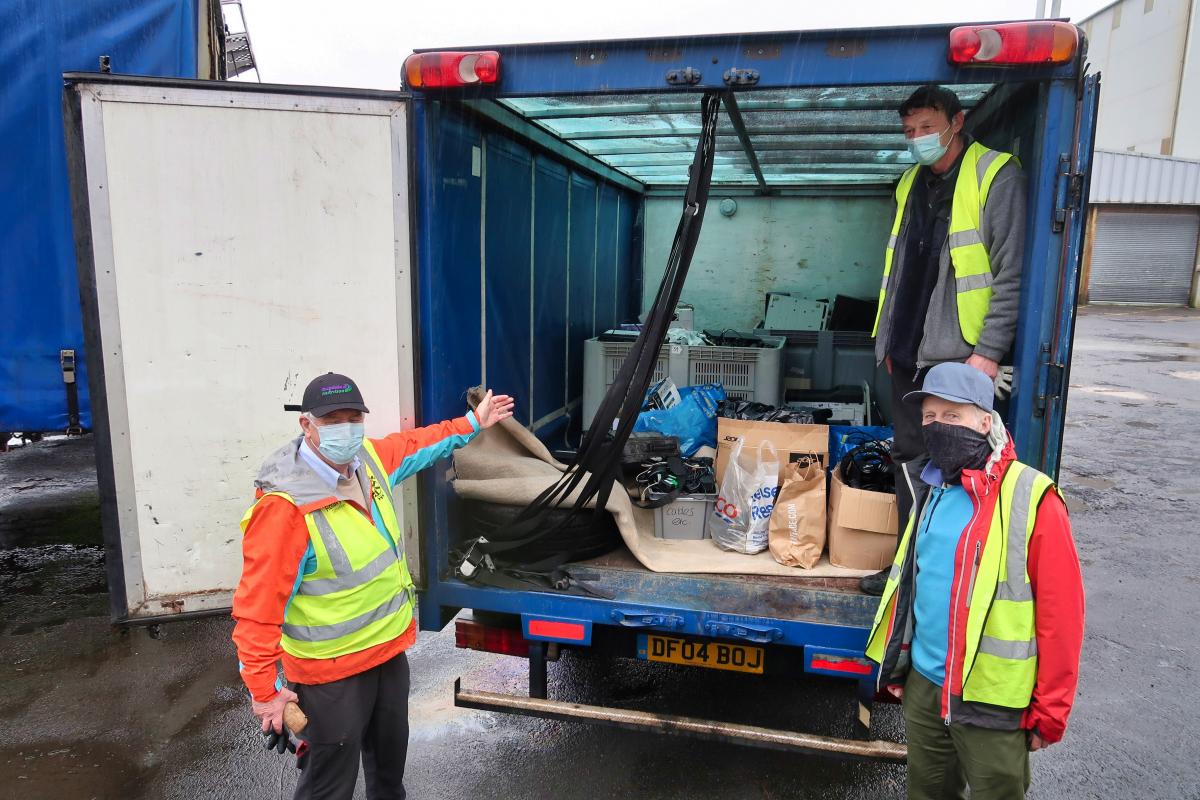 A busy, socially distanced, morning at the caravan for Howard B, Sandy M and David B.
Wayne,from IT Schools Africa, drove his truck up from Cheltenham and we loaded:
36 laptops
52 desktops
20 screens
15 keyboards
Box full of telephones
Box full of headphones
12 items of ancillary equipment including protectors and classroom presentation equipment
5 bags full of cables and peripherals
Not a bad morning's work!
Howard also took delivery of 10 refurbished laptops for children without access to e learning, paid for by a local charity.
Thank you to all the companies and individuals who have donated unloved IT and tech, keep on coming with more,we will put it to good use!