March 2021 saw the creation of the Borderland Rotary Environment Committee, following promotion by President Brian Ashton,
The team were very quickly in action with a hedge planting partnership in Oswestry.
Much more is planned so there will be plenty to do. Help will always be needed.
In Planning and ongoing
Not every idea planned works out, but most do.
The Marches School Eco Group given tree whips for competition prizes.
Rotakids Schools will be offered potted tree whips to look after and plant out next year as a community project.
To work with Cambrian Heritage Railway on a long-term project along the track side
In the spring we will take a party of Rotakids/school children by train to build a "Bug Hotel"/Hedgehog retreat and prepare the ground for a tree planting excursion in autumn 2022.
Current Projects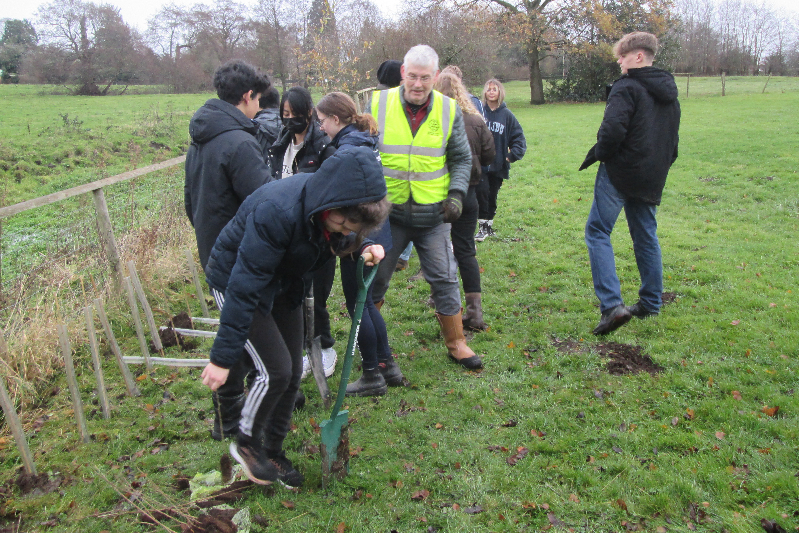 Tree planting for a wildlife hedge in Whittington
Borderland Rotary, in partnership with Whittington Parish Council and Oswestry School's Community Action Group, planted 100 native trees to create a wildlife hedge on the boundary of a children's playing field in Whittington. The trees provided by the Woodland Trust, were hawthorn, hazel, rowan, dogwood and wild cherry.
---
To put spring colour into public places, Borderland Rotary worked with help of staff from STAR Housing, to plant 1,000 daffodils and narcissi on the Middleton Road/Unicorn Road junction.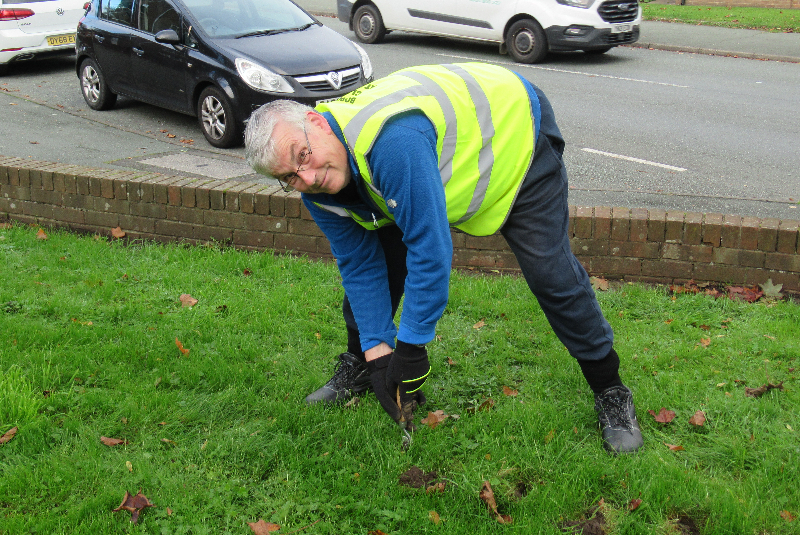 Borderland Rotarian Justin Soper at work planting bulbs in community spaces
---
Event in partnership with Evastore and Oswestry Town Council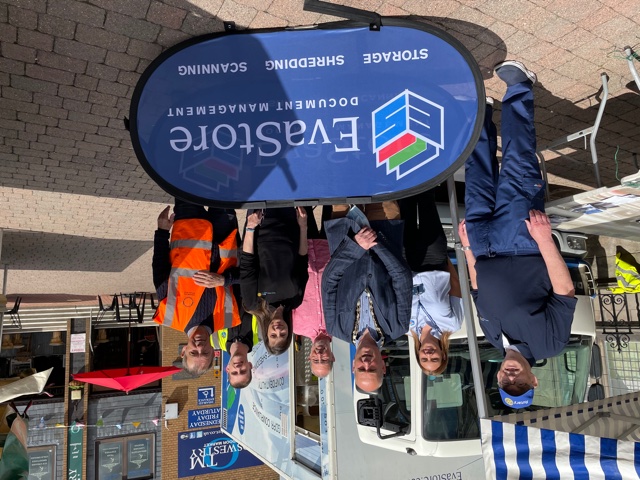 Successful event raised £90 for various local community projects including a plan to plant native Spring bulbs in various community spaces around Oswestry to enhance people's well-being, with a multi coloured Spring flower display in public grassed areas.
Completed on Friday 4th June - Another in planning
For a £5 donation - upto 10kilos of paperwork shredded. Local people/businesses could have their paperwork/documents securely and professionally shredded! All shredded documents go to Kimberley Clark to be converted into tissue paper!
---