Borderland Rotary are proud to bring back this happy festivity that so many people enjoy. Immediately following "Oswestry Live" it is a great time to be in the town.
Please note: Roads in the centre of Oswestry will be closed on Saturday 4th December from 10.45 till 12.30. The parade starts and finishes at the traffic lights by St Oswald's Church and travels along Church Street, Willow Street, Cross Street, Castle Street, Beatrice Street and Oswald Road. All linking streets will obviously be closed, so get into town early and enjoy the show.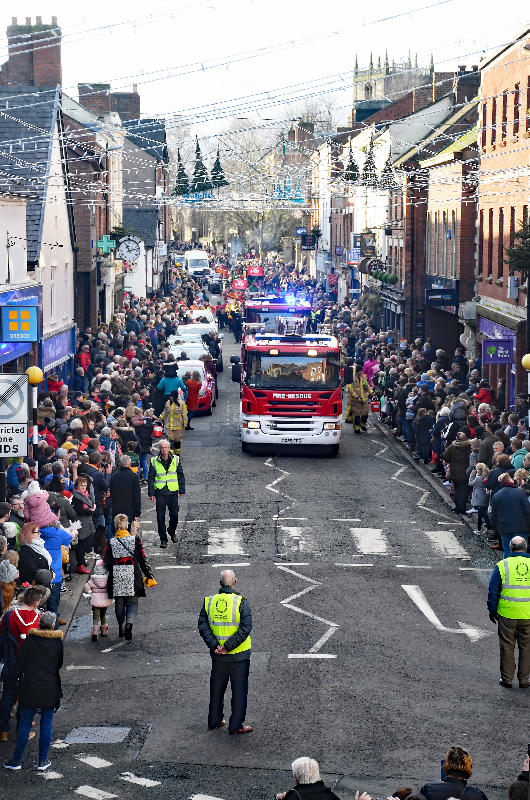 Jonathan Jones from Borderland Rotary, who has organised the parade for more than a decade said, "We are so thrilled to be back and it's great that we are able to keep up this long, as some might say, glorious tradition. We just hope that this year's event will conjure up festive memories and bring a smile to every face".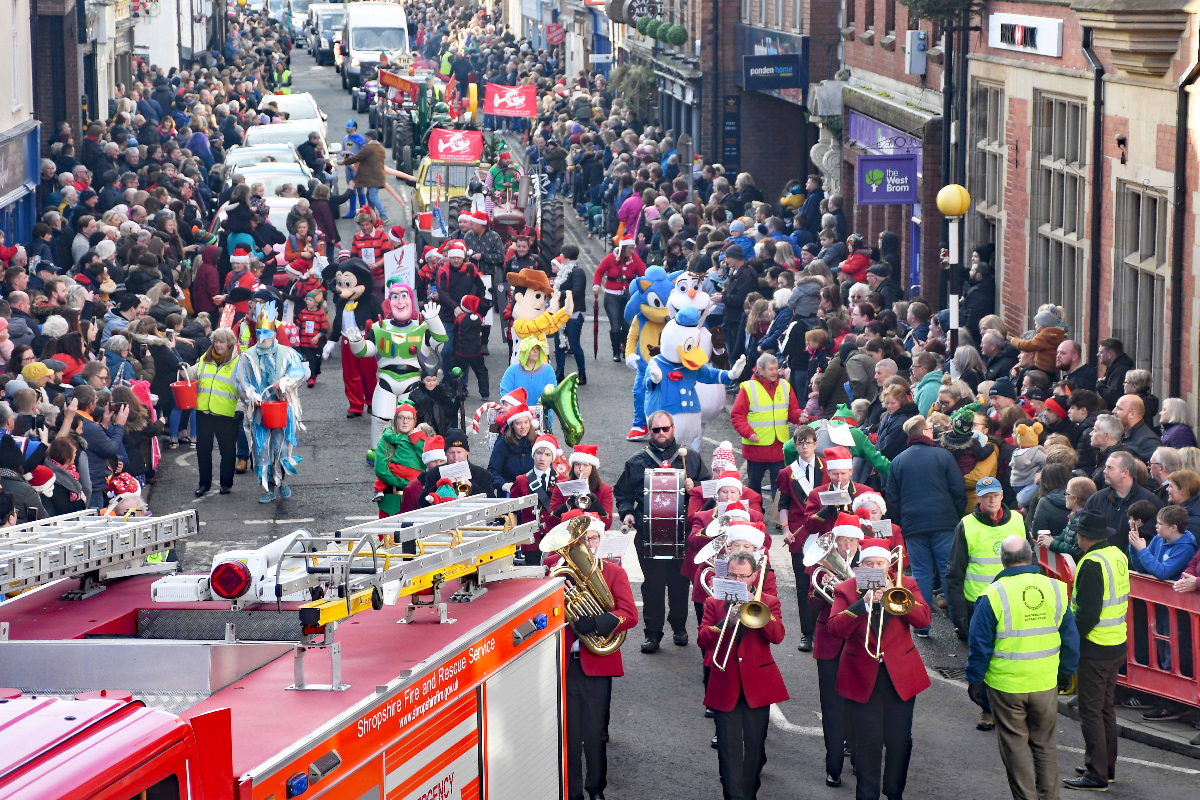 Looking back 67 years the headline read, "Santa Claus Arrives by Spaceship" and so it was that Father Christmas, flanked by two spacemen, climbed down from a Spaceship in Oswestry town centre and said, "Ho, Ho, Ho!" The then Mayor, W J Roberts greeted him and said "I'd like to welcome you on behalf of the children of Oswestry. You know, when I was a child, Father Christmas came down the chimney but how different are things in 1954. Now, for the first time in our lives you've comes in a spaceship - from Mars!"
Unfortunately, we couldn't find any pictures from that event, which was run by Oswestry Round Table, but the wonderful imagery at the very dawn of the space age is similar to today, so many years later, for we still share the imagination and dreams and that same bright hope for Christmas and the future.
---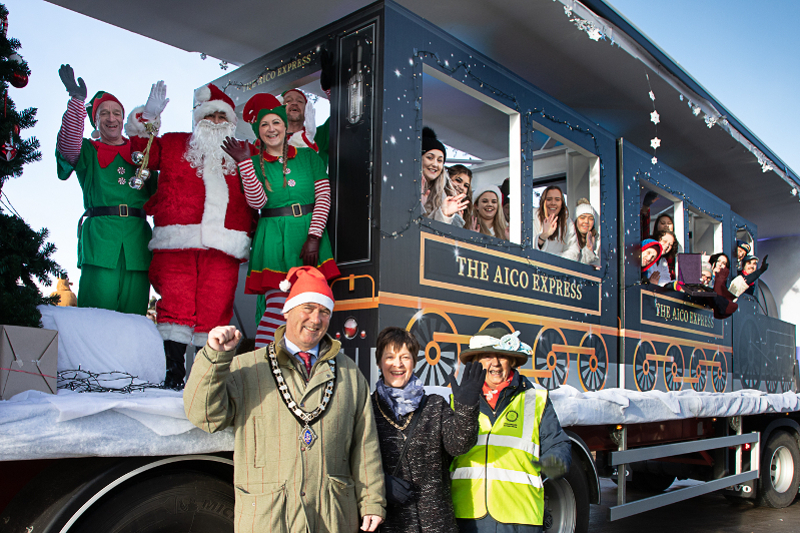 Prize Winning Floats and Walkers - 2021
Out of 38 floats and many walkers
Commercial - Aico Ltd
Non Commercial – Ellesmere Line Dancing
Youth - Cloe Elizabeth Dance Company
Children - Ellesmere Primary School
Walking - Porthywaen Silver Band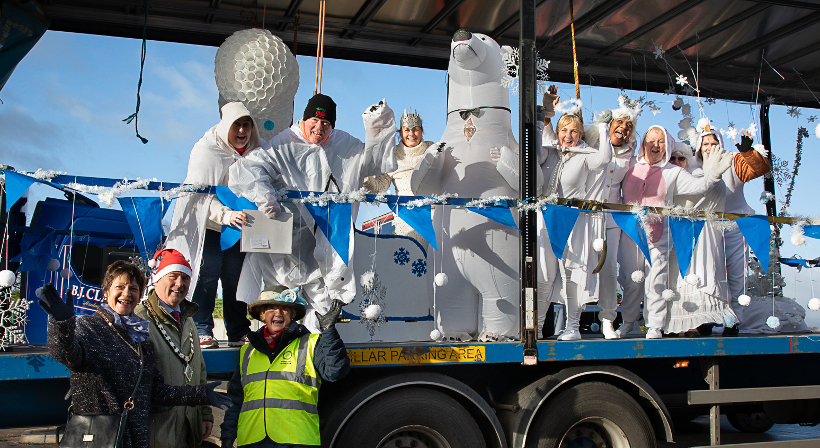 Ellesmere Line Dancing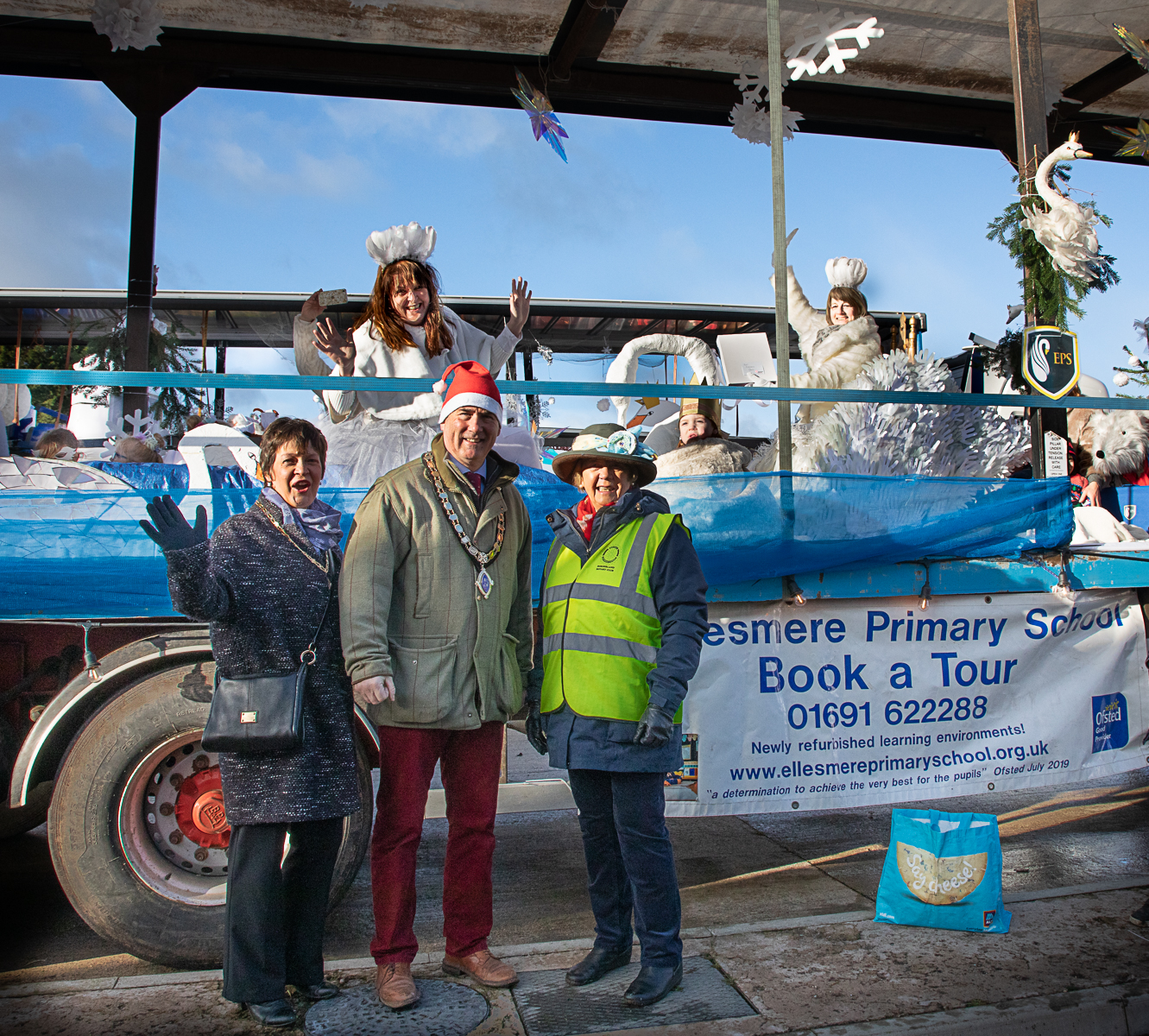 Ellesmere Primary School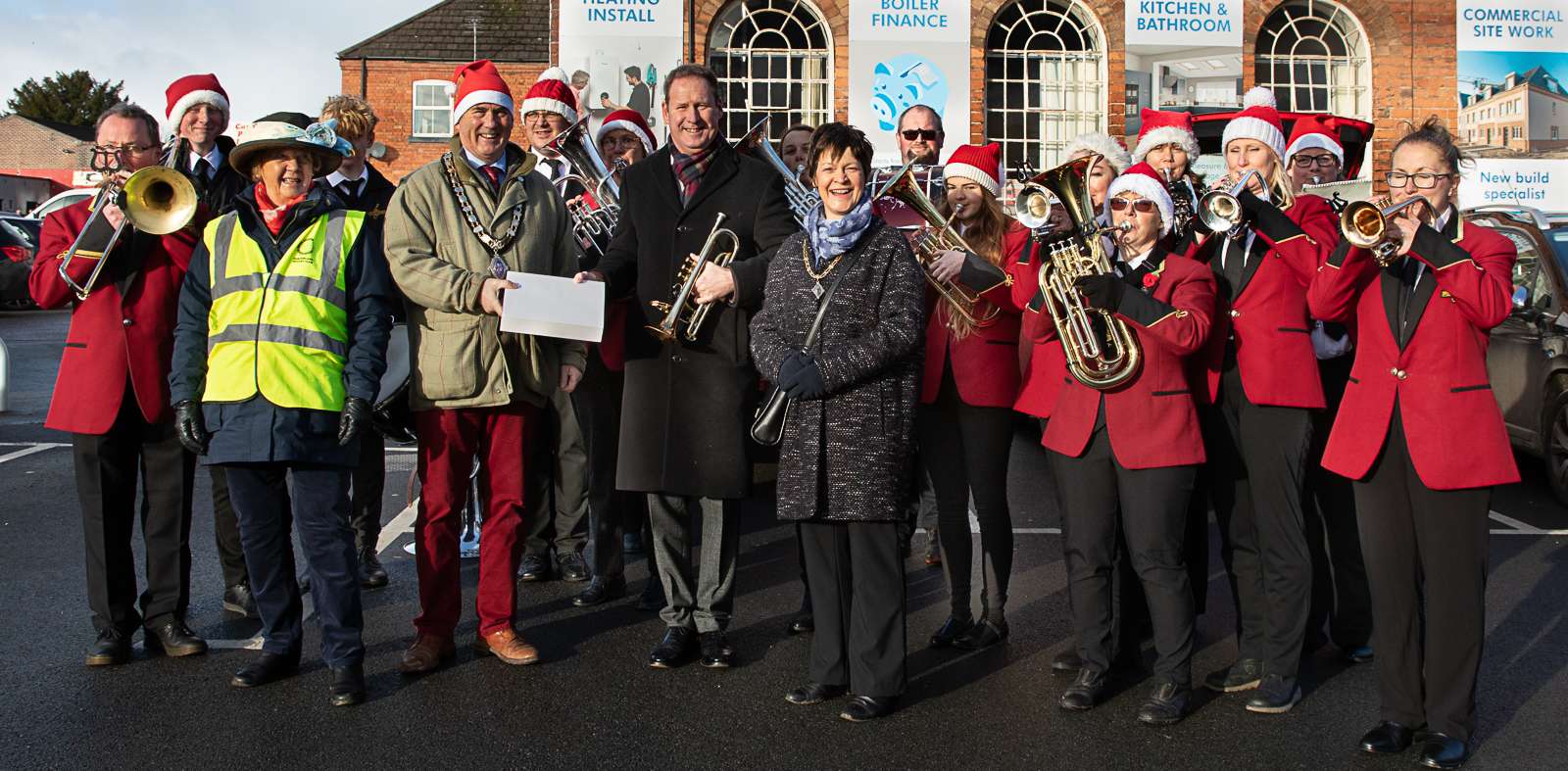 Walking Prize Winners - Porthywaen Silver Band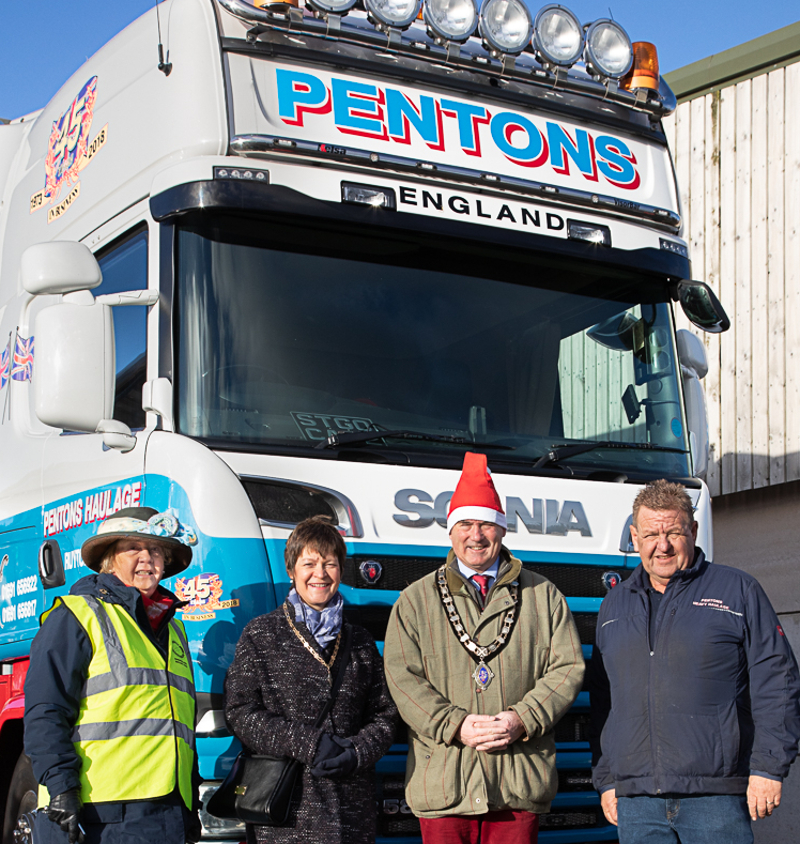 L to R Cathy Osselton (Borderland President), Ruth Jones, Mark Jones (Mayor) and Gary Penton
Thank you to Borderland Rotary and the Oswestry community.
Bucket collections on the day raised £3,354. With Gift Aid and donations from local businesses the total amounted to £4,169 for good causes. More important, was the enjoyment shared by so many.
---