We Meet Out To Help Out
We're a small, friendly club of enthusiastic and active volunteers who want to enjoy ourselves and give our time and talents to help others both locally and overseas.
The Rotary motto is "Service above Self", and we are people from all walks of life who share a common interest in helping others.
We Help Out
Whenever there is a disaster in the world where people need emergency help, we are happy to respond with donations, ShelterBoxes, Aquaboxes or what ever is needed. Whether it is flooding in Somerset, Flooding in the north of Endgland, landslides in Nepal, Hurricanes in the Carribean and the USA, Typhoons in the Phillipines, we look for ways we can help.

We Give Out To Help Out
We operate a charity - The Rotary Club of Billericay Benevolent Fund (Reg. No. 292276) and support many activities both locally, nationally and internationally either by organising events or directly donating money.
In the last rotary Year ending June 30, 2020 we donated over £14,900 to charitable causes and in this rotary year July 2020 to April 2021, in addition to the over £17,000 raised for our Kenya Borewells Project, we have already donated over £5,200 despite the constraints of Covid 19 in raising money.
Donations have included End Polio Now, Medecins Sans Frontieres, Aquabox, Essex & Herts Air Ambulance, Childrens Air Ambulance, Harkerville Primary School in South Africa, Jaiphur Limf Project, Training Bibs 9Billericay Rugby Club Youth) and many others.

We Take Out To Help Out
We take disadvantaged Kids on a KIDSOUT day out, support the Chernobyl Childrens LifeLine for Children from the Ukraine and Belarus on a lifesaving visit to the UK, taking them out of excursions.

We Walk Out To Help Out
Each Year we support the Billericay Fun Run to raise sponsorship money and complete a Blindfolded walk for ORBIS the sight charity.

We Work Out To Help Out
We provide a yearly free Know Your Blood Pressure test event,and help with Litter picks in Billericay e.g. Lake Meadows Park.
We Reach Out to Help Out
We have founded and support RotaKids Clubs in two of the town's junior schools to introduce the next generation to the idea of Service Above Self – the Rotary Motto. They conduct their own projects but we also include them in our events to foster the habit of giving and encouraging camaraderie and community.
We Turn Out To Help Out
We support other events in the town to ensure their maximum impact such as Christmas Market, Summerfest, Lake Meadows Fireworks Display, Santa Sleigh at Christmas, etc. etc.

You Can Help Out
If you are like us, and want to enjoy yourselves, make new friends, listen to interesting speakers, and at the same time, give something back to the community, then you can join us in making this happen. We're looking for more men and women of all ages and backgrounds to join us and use their time, talents, professional skills and energy to improving the lives of people in their local communities and others around the world.
Our largest events in recent years was the Soapbox Derby run from 2016 until Covid-19 intervened - see video Highlights below:
(Thanks to Jessica Crosby)
Our achievements are published on our Website and Newsletter, with our professionalism and dedication recognised by awards as the best in District Website (two years running) and best in District Newsletter (four years running), and best Rotary Newsletter in the U.K. and Eire (two years running).

Click on the Icon below to read the latest edition of our monthly club Newsletter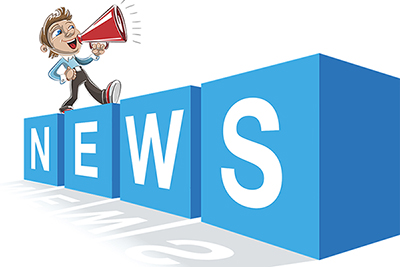 click here for previous editions.
Join us and help to make a difference. If you would like to meet us or get more information then please call Peter Strong on +44 1277 654501 or email him below:

Alternatively, if you need to contact our President or Secretary, then you can do so clicking on their titles below:
President - Rotary Club of Billericay
Secretary - Rotary Club of Billericay

(If you have any queries, complaints or suggestions with respect to this website then please do contact us by email:)