Borderland Rotary are proud to organise this happy festivity that so many people enjoy. Immediately following "Oswestry Live" it is a great time to be in the town.
Please note: Roads in the centre of Oswestry will be closed on Saturday 3rd December from 10.45 till 12.30. The parade starts and finishes at the traffic lights by St Oswald's Church and travels along Church Street, Willow Street, Cross Street, Castle Street, Beatrice Street and Oswald Road. All linking streets will obviously be closed, so get into town early and enjoy the show.
The Parade vehicle Floats assemble at Oswestry Cattle Market and leave at 10.45 am to join the Parade.
Anyone wanting to be included in the Parade, either walking or with a vehicle float, will be welcome and should contact Jonathan Jones ( email to major-events@borderlandrotary.org).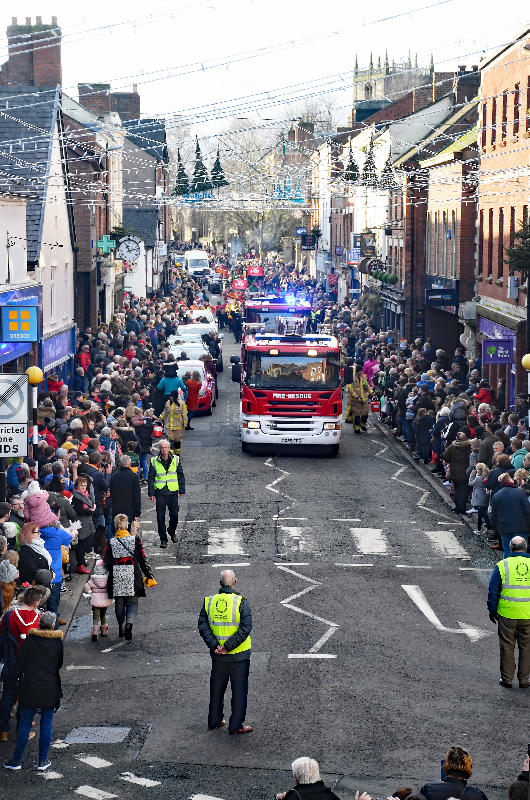 Safety Marshalls organised by Borderland Rotary