Santas soaked but smiling!
400 Santas can't be wrong! Its Christmas!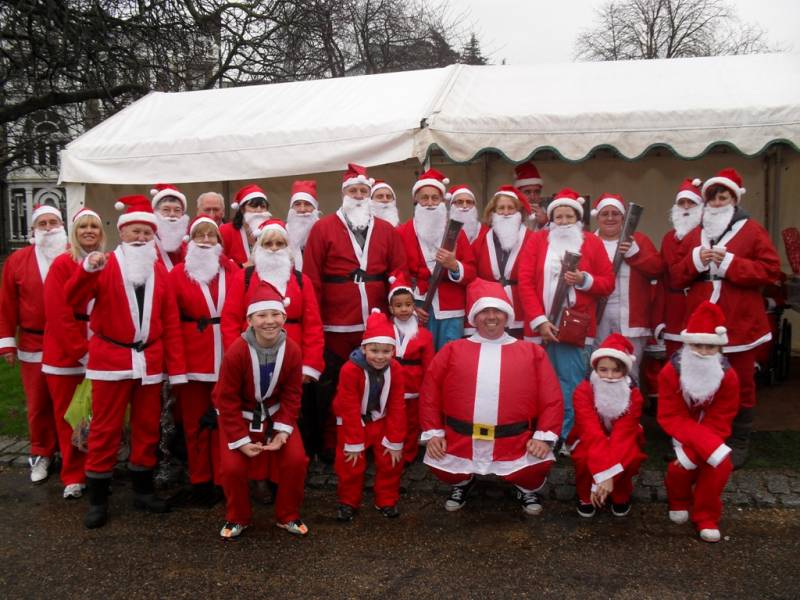 Despite inclement conditions over 400 brightly clad red suited, children, young people, adults and their dogs, prams and wheelchairs, paraded along Rochester High Street, warmly welcomed by shoppers and in fine spirits themselves.
At Almon Place they were turned and with serious athletes at the front, including the Medway Mayor, Cllr Vaughan Hewett, joining the spirit of the occasion dressed in a lycra Santa ski suit with his Escort and wife Jennifer suitably in a festive outfit ; Alec Martin ,a member of the 2012 Euro Disney group, blew the starting whistle and the spectacle was off, returning to the castle gardens and a commemorative medal presented by the 1120 Rotary District Governor, Stewart Grainger and his wife Sheila.
A conservative estimate of the funds raised for Children's Hospice Holidays is about