The Westgate & Birchington Rotary Club applied for and won a Rotary Foundation District Grant to have a disabled access ramp with handrails and black-out fireproof blinds installed at the Christ Church community Hall in Westgate. A plaque to record the project was erected in September 2014.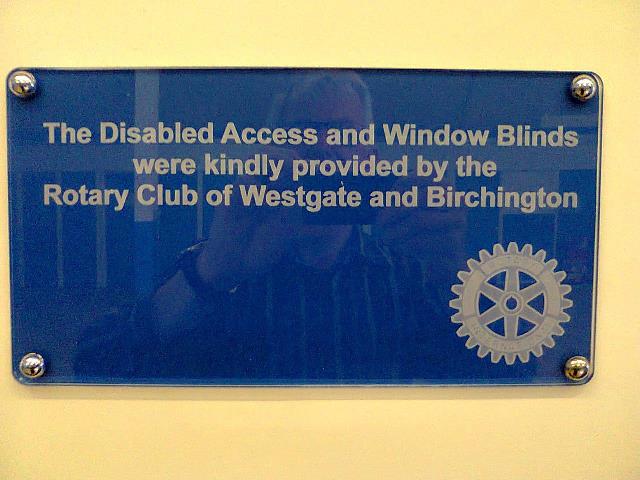 The Club matched the grant with its own funds raised locally and, also, a number of Rotarians painted some external doors.
The Club believes that local projects such as this bring long-term benefits to all sections of our community.
To view the letter of thanks from the URC please click here:
/upimages/clubfiles/753//Christ Church THANK YOU letter.pdf
To see the full District Grant Report please click here:
/upimages/clubfiles/753//District Grant Report - URC Project June 2014.pdf