The Rotary Club of Westgate & Birchington was delighted to welcome a large group of visiting Rotarians from our "Contact Clubs": Poitiers Futuroscope and Darmstadt Kranichstein for the annual reunion. The hosting rotates each year; In 2013 we met in Leipzig and in 2014 we met in Poitiers; 2015 was the year for the home Club to welcome the visiting Rotarians into their homes.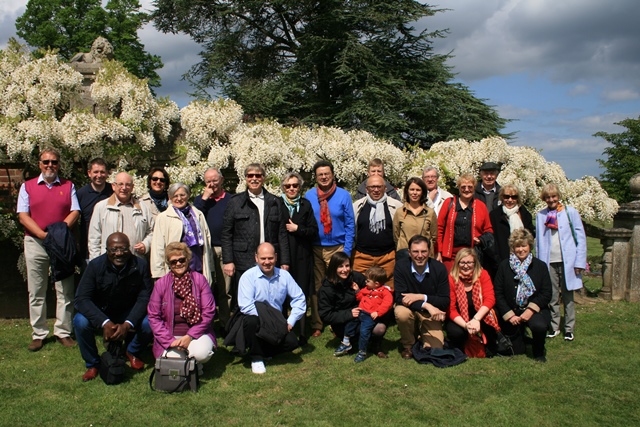 A full programme of events was provided , staring with a welcome "soiree" at The Botany Bay Hotel; a coach trip to Tenterden (with an excellent lunch of bangers-and-mash at The Vine Hotel) and the Chapeldown Winery (with a tour and extensive wine-tasting); the formal "Gala Dinner" at St Augustines, during which the assembled international company was entertained between each course by "Cameo Opera" - an excellent troupe of wandering minstrels; an excursion to the wonderful Mount Ephraim Gardens, near Faversham (where everyone enjoyed a spectacular "street party-style" picnic lunch); a visit to Canterbury for a tour and shopping; and, finally, a magnificent Garden Party on the last evening.
THE FRENCH VISITORS:
Jean & Claire Bordonneau; Magloire Kinde; Claude & Marie-France Lafond; Jean-Francois & Stephanie Brunet; Patrick & Christine Bonnin; Christian & Danielle Mongiatti; Jacques & Josette Metais.
THE GERMAN VISITORS
Prof. Uwe Schneider & Ulrike Rodenwald; Alexander & Nina Bredt; Dieter & Ingrid Hoffmann; Dierk & Konig Ehmke; Gotz Bormuth.