Defence Fire Training Speaker at Guest Night
Tue 1st September 2015 at 7.00 pm - 9.00 pm
Dinner : 7 pm for 7.30 pm at St Augustine's, Westgate-on-Sea. Menu: Roast Lamb/Nut roast; Crepe Suzette. Speaker: Wing Cmdr. Chris Thorpe OC, DFTDC - "Manston, Past, Present & Future"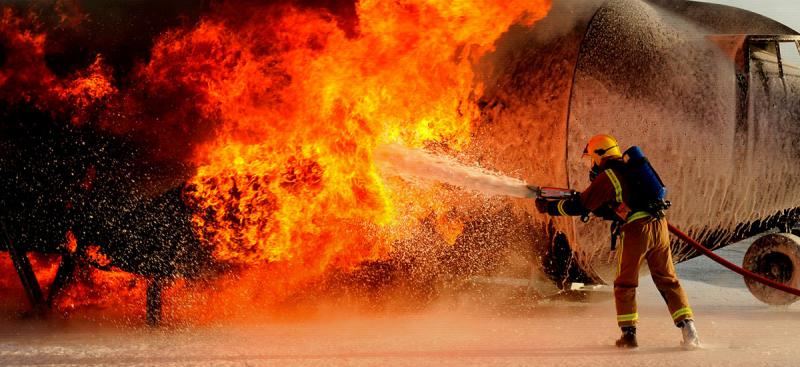 Wing Commander Chris Thorpe, Officer Commanding Defence Fire Training Centre, Manston, gave a fascinating talk about his world-wide career in the RAF, concentrating particularly on his current posting at Manston.
Club Members and Guests learnt a great deal about the far-flung corners of the world where the speaker had been posted, including the most northerly and southerly RAF stations (Saxa Vord, Shetlands & Mount Pleasant, Falklands).
Chris explained how Manston Airport had come into being during the 1st World War to replace the Royal Flying Corps Air Station in Westgate-on-Sea (where launches were undertaken from the cliff top) and charted its history up to the present day. It was fascinating to learn how many times Manston has been closed and re-opened! A distinct case of deja vu today!

Everyone was most impressed to hear about the work of the Fire Training Centre. We are all familiar with the huge plumes of black smoke which characterize the southern skyline of Thanet and all is explained by the photograph above! Thousands of servicemen pass through the training centre each year and become experts in all aspects of fire-fighting, especially burning aircraft.

An excellent speaker for an excellent Guest Night!