Summer BBQ
Sat 6th August 2016 at 12.00 pm - 1.00 pm
Charlie & Rose hosted a Summer BBQ to raise funds for International Projects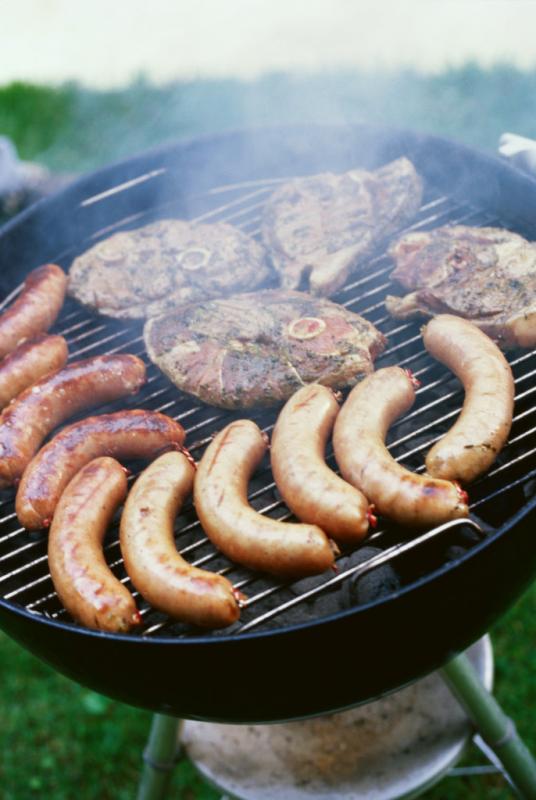 A goodly number of Rotarians, partners and friends basked in beautiful summer sunshine to enjoy a BBQ lunch in Charlie & Rose's garden.
"Head Chefs" Mick Stokes and Paul Reid did a great job over the hot coals (or, rather, the gas jets!) and cooked masses of extremely tasty suasages and burgers, while Rose had prepared a delicious tikka-marinated chicken delight and provided accompanying salads and sauces.
On top of the generosity of Charlie, Rose & Mick in providing the food, everyone attending dug deep to make donations towards our international projects and raised a magnificent £250.