After a fascinating talk by Laura Macdonald from the Thanet Community Day Service Scheme about their allotment in Dane Valley, which provides important gardening opportunities for disadvantaged adults in Thanet, Rotary members offered hands-on assistance to clear a large part of the allotment which had become very overgrown with grass.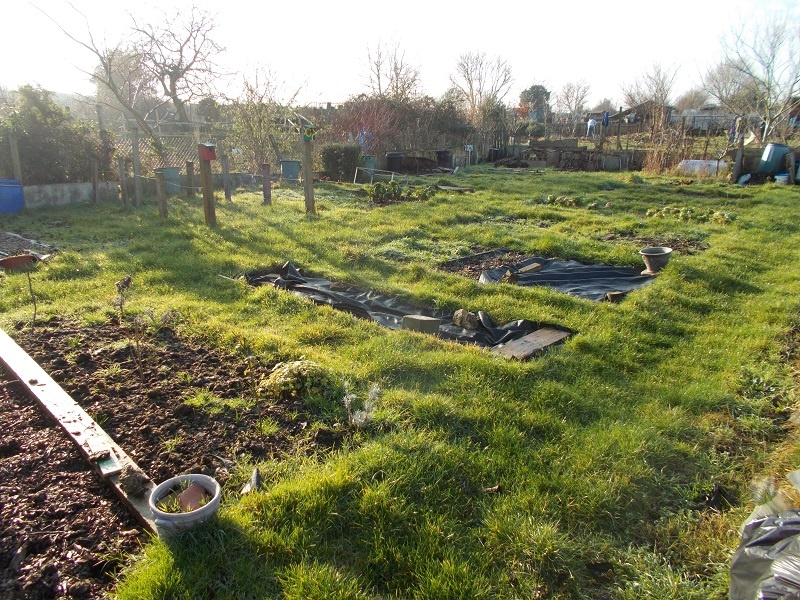 First, the grass was removed, using a motorised turf cutting machine, (kindly provided at nominal cost by Hire Station Margate) and operated by Rotarians Charlie Brightling and Mick Stokes. Rotarians Loraine Bant and Chris Hedges, together with workers and clients from the Day Service Scheme, collected the cut turves and wheel-barrowed them over to the compost heap.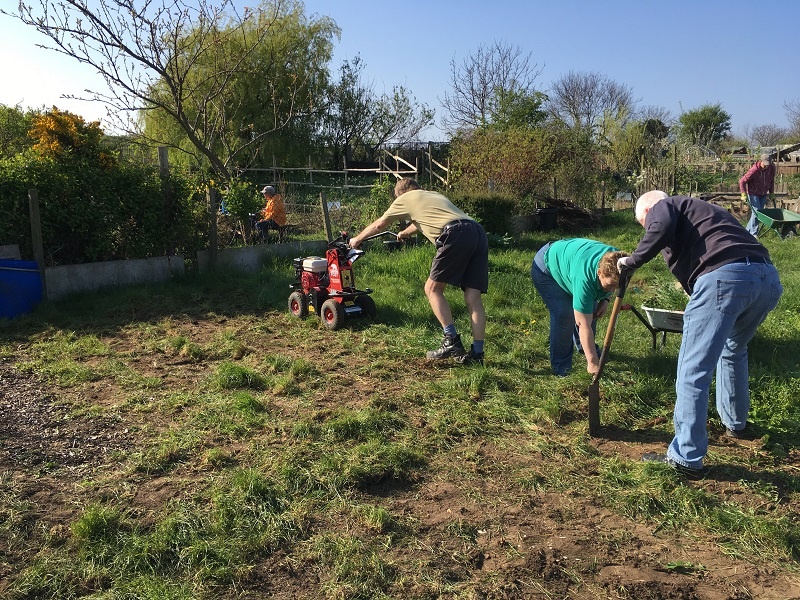 Once all the grass had been removed, which took most of the first day, a weed-inhibiting membrane was laid over the entire area.
Large quantities of timber planking were delivered by Kan-Doo together witha ton of top soil and we were then able to start work on building three large raised beds the next morning.
Assisting the Day Scheme workers and clients, Rotarians David Stanton, Allen Cox and John Dunderdale set to work screwing together the huge planks of timber and created three excellent raised beds. The top soil was put into the new beds and already the clients of the Day Service Scheme have started the process of planting vegetables and fruit.
A year later and the raised beds are full of vegetables and fruit - a fantastic effort.
It looks so good now that Laura asked if we could construct a Arbour Seat so that clients could sit under the fronds of a twisting vine to survey their handiwork. Accordingly, a gang of Rotarians put their Lego/Meccano/Ikea experience to work trying to fathom out how to put the flat-packed timbers together.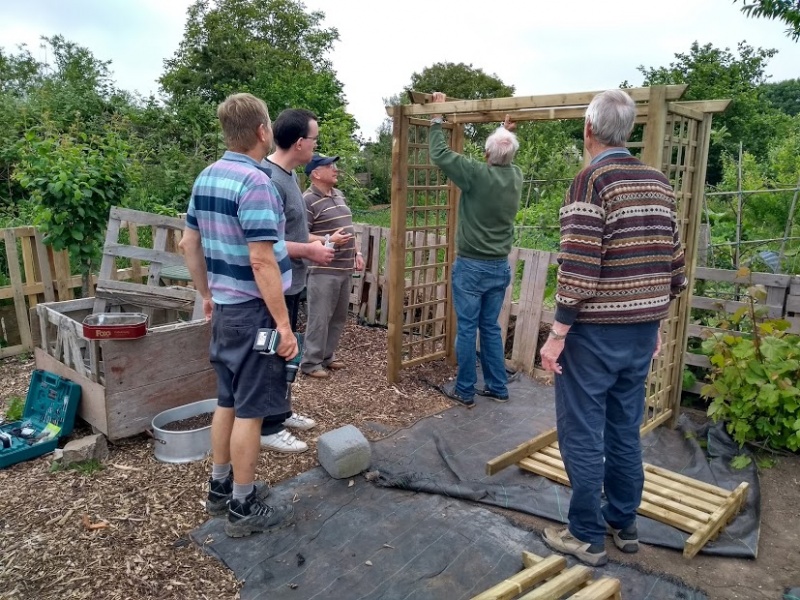 There were no detailed instructions or pre-drilled screw-holes and so we had to make it up as we went along! Fortuately we had just the right skills in the gang - 2 chemists, a policeman, an alarm expert, a headmaster, a chef! Amazingly, it all came together nicely, even if it did take a rather long time (long enough for President Loraine (aka Tom Saywer) to paint a fence!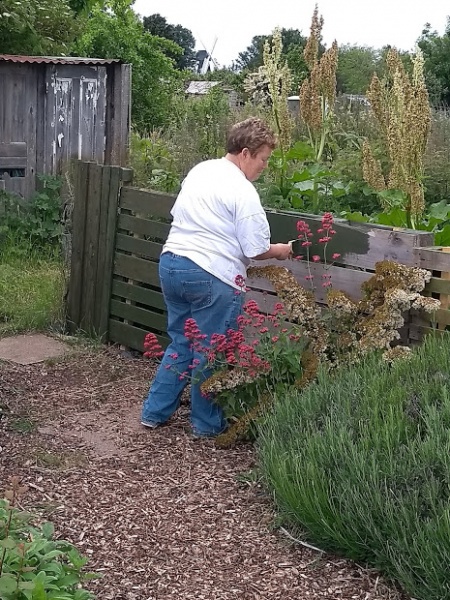 Once it was finished, we all congratulated ourselves with refreshments and enjoyed a splendid lunch provided by Laura, Debbie and their fellow allotmenteers.