The Lily Foundation Intro - Video
Mon 16th October 2017 at 7.15 pm - 9.30 pm
The Lily Foundation Intro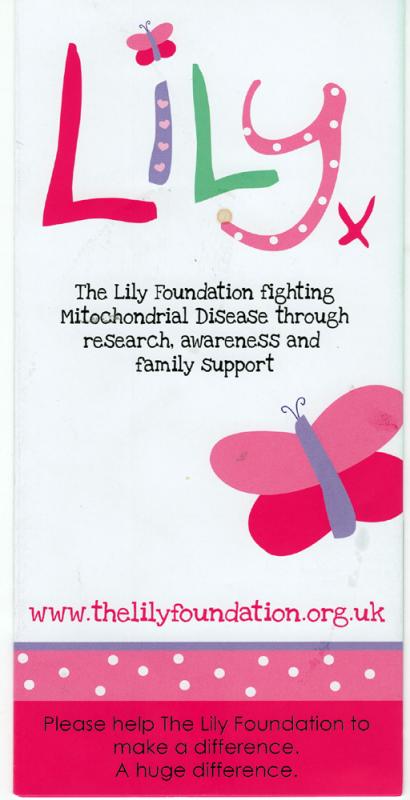 Rotary Club of Birstall Luddites
The Lily Foundation Charity for 2017/18


The Lily Foundation Charity was highlighted by the club President Helen and her two sons who suffer from this condition.
On Mon 16th Oct the club watched "Whats Mitochondrial Disease" video
Please view the video below to show this very worthwhile Charity
The Lily Foundation.
Helen gave the club a short insight into Eddy and Johns symptoms and took questions from Rotarians. Helen and Secretary Paul hope to have visit to the club a leading professor from the Centre of Excellence in Newcastle in the New Year to talk on the subject.
Thanks to Paul for this presentation.
Mitochondria are the tiny batteries in nearly every cell in our bodies. They convert the food we eat into the energy we need to survive.
Without mitochondria, cells are unable to generate enough energy to sustain normal organ function and sometimes even life.
Mitochondrial dysfunction can also be a factor in diseases as diverse as cancer diabetes, heart, liver and kidney diseases and strokes as well as age-related diseases such as Parkinsons and Alzheimers.
Mitochondrial Disease can affect anyone. Recent research shows that about one in 200 babies in the UK are born with genetic changes that can cause it.

The Rotary Club of Loughton Facebook as been fund Raising for the Lily Foundation please see the link to view their campaign


Video with Ed Sheeran - Perfect and Lilys short Life and 10 years of fund raising for
The Lily Foundation.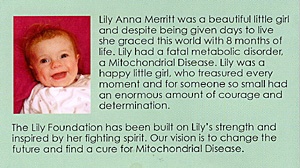 The Lily Foundation was founded in
Lily's memory
, having lost her battle to Mitochondrial Disease at just eight months old. The charity aims to give hope, answers and support to the many other children and families that face the challenges of this disease today.

LINKS The Lily Foundation
FACEBOOK - https://www.facebook.com/lilyfoundationuk/
TWITTER _t@4lilyfoundation
LINK - John Walls personal words on his life with Mitochondria
--------------------------------------------------------------------------------------------------------------------------------------