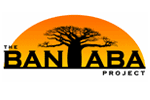 The Bantaba - "The Meeting Place" - click the logo above for more information
· Helping a local community in The Gambia West Africa to develop a centre to provide basic skills training on arts and crafts and trade skills
- for youth, for families, for women, for everyone.
· The centre will provide the training facilities, basic accommodation for volunteer teachers and helpers. It will also become a centre point of community life – a meeting place for community support in areas such as family health education.
John tells us "We are building a centre where the community can meet to learn skills including woodwork, metalwork, arts and crafts and IT. It will also provide a treatment room for the doctor who visits once a month and a district nurse, providing better health care and vaccination."
The Bantaba Project will focus on helping people to help themselves, empowering communities through education and training workshops to benefit disadvantaged people in the community by tackling issues of illiteracy, health and poverty.
The photos show John, Rose Dawson, the main organiser and fundraiser, and fellow Rotarian Neil Whiteside on their recent visit