Santa greets a resident of Manor Road, Barton-le-Clay
...A massive 'Thank you' to Santa "Our Aim at Christmas is to bring some joy and happiness to as many people as possible of all ages".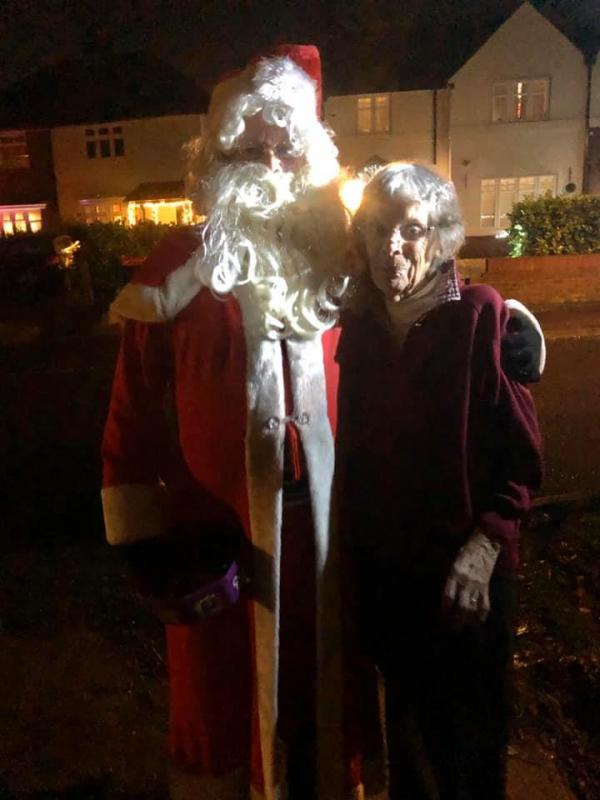 Entry from Barton-le-Clay Village Today Facebook page
A massive 'Thank you' to Santa, and his helper, who came running back down the road to see my mother in law when she couldn't get to to the door in time to see him! She's just been telling my husband about it, exact words, "he came all the way back to see me, and he gave me a hug and a chocolate!". Thank you so much, you made her evening!
❤️