What a wonderful evening of celebration to mark the 50th anniversary of the Charter of the Rotary Club of Westgate & Birchington!
A large number of Rotarians and guests enjoyed an outstanding dinner at St Augustine's followed by a spectacular series of dance displays performed by students and staff at the Page Mason School of Dance, including a very special dance centred on the President, Chris Hedges! Two fantastic birthday cakes (made by Honey Cake Bakers of Birchington) were commissioned by Past President Mike Benton to mark the occasion. Messages of congratulation were brought from local Rotary and Inner Wheel Clubs and from District Governor-Elect, David Lister. The evening was rounded of by dancing to the music of Nick Bosworth.
Two wonderful cakes provided by Past President Mike Benton illustrated events over the years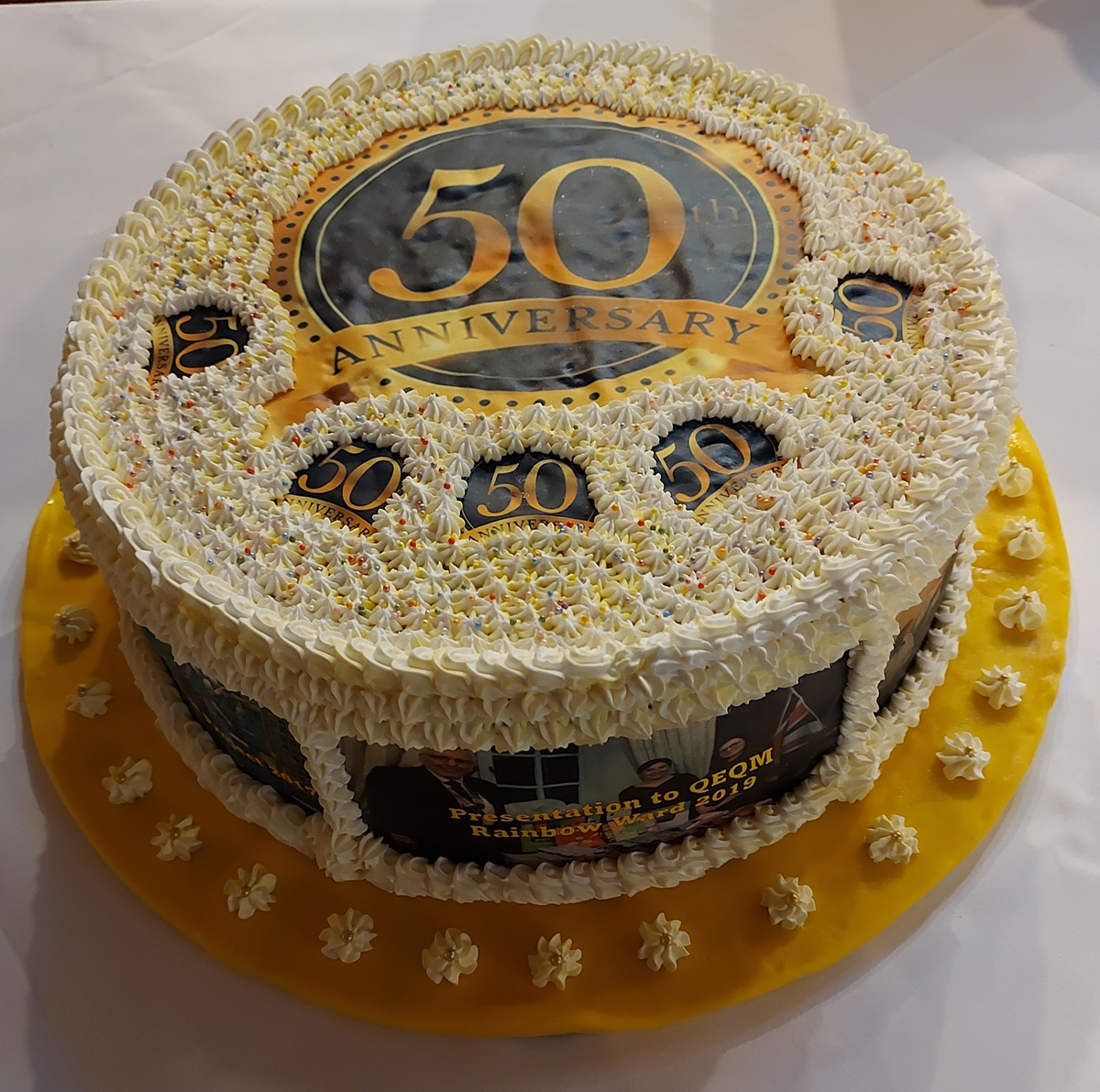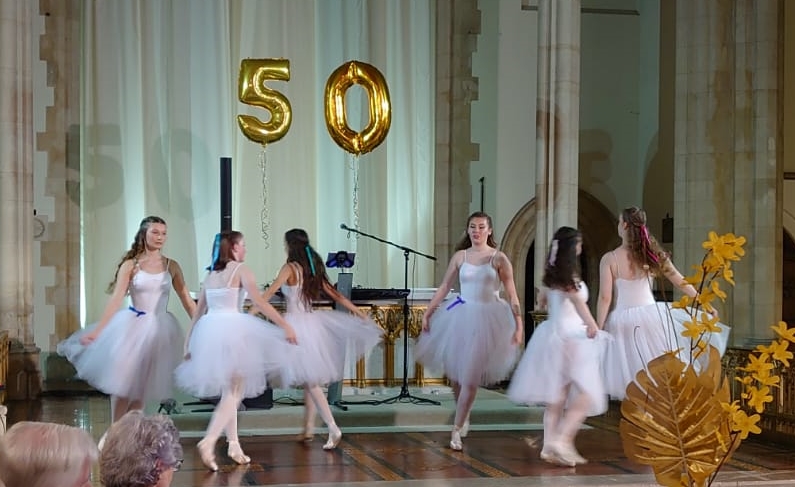 Dancers from the Page Mason School performed a series of stunning routines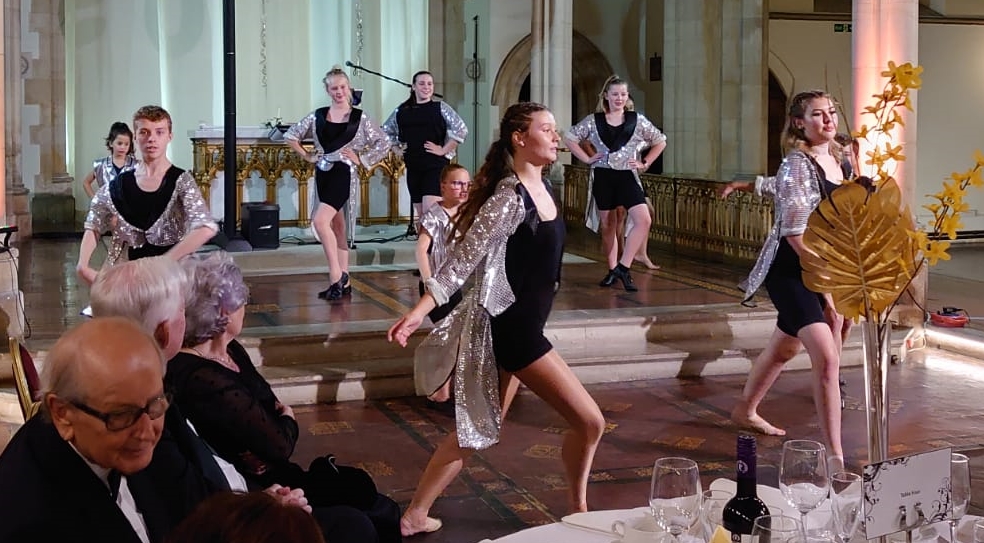 President Chris Hedges was on the recieving end of a very cutting-edge dance!