About the Rotary Club of Truro Boscawen
A brief description of this Club's current activities - and some history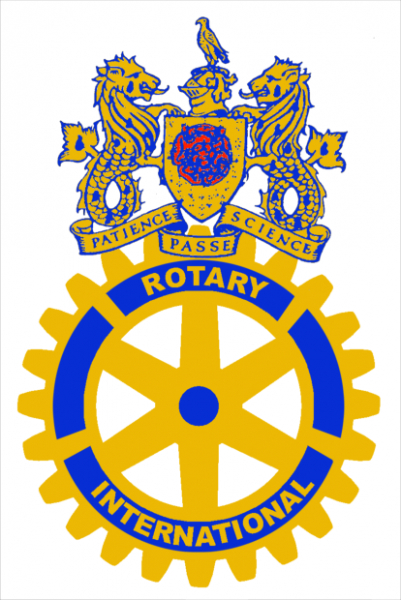 The Rotary Club of Truro Boscawen received its Charter on 30th June 1989. The Club currently has 32 members, of whom seven are founder members. We meet on most Monday evenings (except Bank and Public Holidays) at the Truro Cathedral Restaurant - details in the tab above.
We are always glad to welcome anyone interested in discovering more about Rotary. You can do this by using this link which takes you to the Contact Us option in the topmenu, or this link to the Join Rotary/Make a world of difference symbol on the Home page.
In common with many Clubs, we are organised into committees, but we keep it to three:
the International Committee looks to work in particular with Cornish charities operating overseas in areas of need. Over the years particular support has been given to Shelterbox and to the White Cross Mission. Water wells have been set up in India, an ambulance delivered to Nepal, and a minibus to St Helena.

the Community and Vocational Service Committee works with local primary and secondary schools (within the now-renamed Youth Service concept) to run competitions such as Youth Speaks, Young Chef, and recently Young Writer. Support has been given to residential homes in the city, to the Truro Foodbank, and to the Friends of the Royal Cornwall Hospitals. We work closely with the Rotary Club of Truro in many of these projects.

the Membership Services Committee looks after the running of the Club - its membership, programme, major events etc.
The Club takes its name from its association with the family name of the Lord Falmouth. The emblem is unique in that, by kind permission of the Lord Falmouth and the Hon. Evelyn Boscawen, it combines the Boscawen Rose with the RI logo.
All the funds we raise are administered through a registered charity, The Rotary Club of Truro Boscawen Trust Fund (Registered Charity Number 1043219), which supports many activities locally, nationally, and internationally.