The Boscawen Walking Challenges (Virtual)
We recorded the miles we walked/biked each week and have shown them as virtual walks. So far, we have walked from John O'Groats to Lands End, and from Lands End to London. We are also raising charity funds at the same time.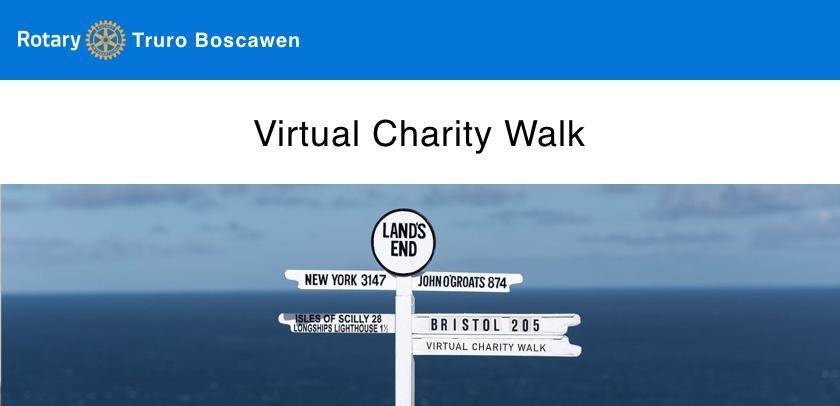 During our John O'Groats Walk some £1800 was raised from within the club. This will be used for the support of local charities, hardest hit by the anti Covid-19 measures.


Our second virtual walk has taken us from Lands End to London, in celebration of the VE 75 Anniversary.




For more details see RECENT EVENTS, below