Charter Dinner gift from Rotary Club of Musselburgh is spent
The sum of £200 which was received from our Mother Club, Rotary Club of Musselburgh at our Charter Dinner on 29th November has been wisely spent supporting a local initiative by Alzheimer Scotland.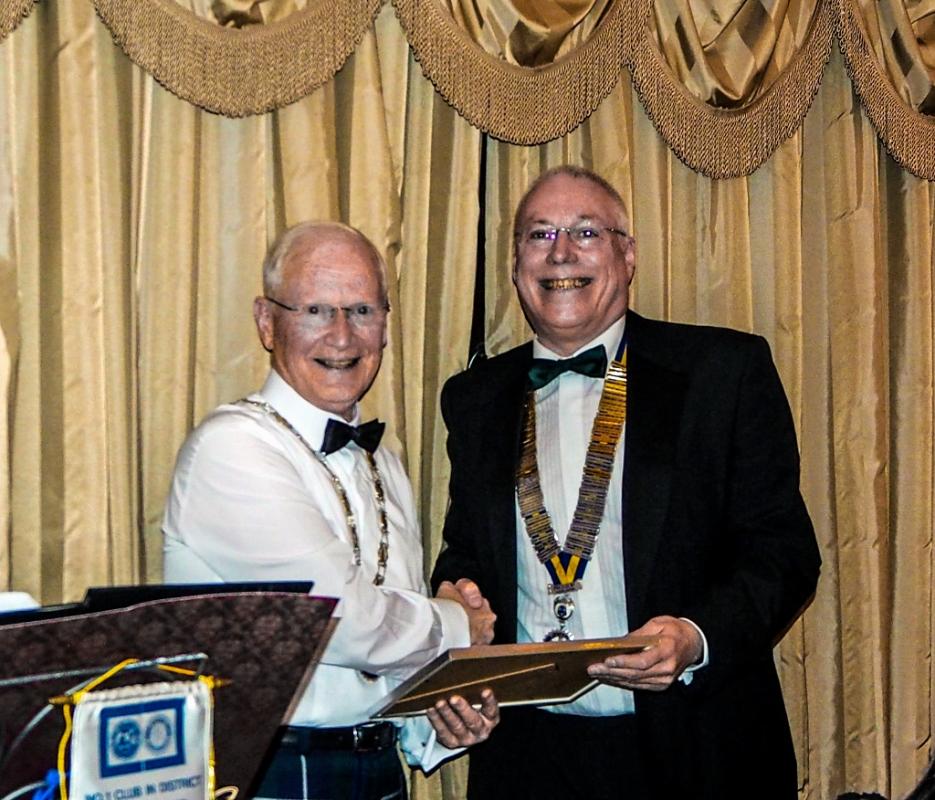 At our Charter Dinner on 29th November 2019 celebrating 50 years of Rotary in Penicuik we were delighted to receive the sum of £200 from our Mother Club, Rotary Club of Musselburgh. This donation to our Charity fund was made on the basis that we, as a club, could use it in any way we chose. Clearly, the use to which we would put such a generous and thoughtful gift required to be carefully considered.
I am pleased to report that at the end of February the decision was taken to support a ten week project being run in the local community by Alzheimer Scotland for people living with dementia. The project is the Wonders of the Woodland Initiative being held in Thornton Wood, Rosewell from 4th March.
The following information about the initiative was provided to us by Sally Davidson of Alzheimer Scotland:
People with dementia can find it difficult in noisy environments and lots of distractions can cause confusion and anxiety. However, we have found that the calming surroundings of woodlands can have a huge benefit to a person with dementia's state of mind, keeping them calm and more focussed leading to a greater sense of achievement and satisfaction.

Enabling a person with dementia to try out long-forgotten skills or to learn new skills in a safe way under the guidance of a trained Woodland Skills Ranger can stimulate memories and a sense of wellbeing. Sitting around the campfire, built by the participants, talking about and remembering the 'good ole days' provides lively and exciting conversations and thereby rouses memories of times gone by.

New friendships are formed, items made are taken away to be proudly displayed at home and the next session is something for everyone to look forward to.

We ran a series of these sessions last year and here are some of the quotes from the attendees:
"I've spent time outdoors my whole life but having dementia has made this more difficult."
"Being part of a group helps to motivate me and keep me focussed."
"I find the woodland very calming – it's like my mind becomes clearer."
I'm sure you know that Midlothian is a predominantly rural area and many people in our local communities have worked in agriculture, farming or similar occupations. It is hoped that we might rekindle some of the memories and feelings associated with people with dementia's earlier lives. Each week will take a different woodland skill/ theme as its focus; including: fire lighting, observation, conservation, tree identification, square lashing, willow weaving, etc. By completing a majority of the 10 weeks people will achieve a John Muir Award.
As a club we are delighted to be able to use the funds provided to us by Rotary Club of Musselburgh for the above purpose.