Cheese and wine Evening
Cheese and Wine held on 28th February.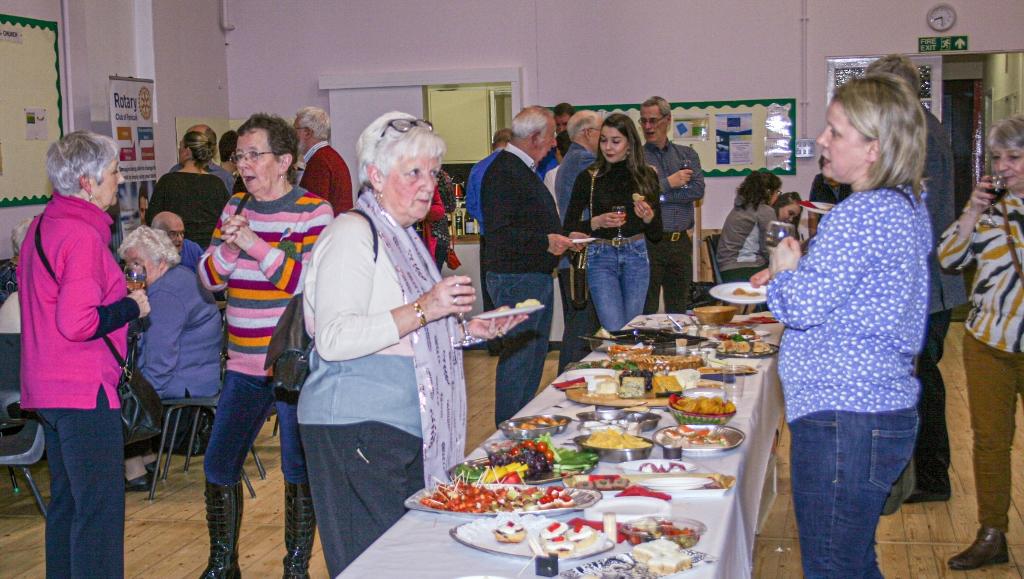 Around 80 people attended. This was only slightly less than in previous years despite the weather not encouraging people to travel. In events, the lesser number in the newly spruced up and brighter St Mungo's Church Hall meant that there was a bit more room for everyone to circulate, chat, play some of the sideshows and enjoy the wine and delicious food. Altogether it was a very successful evening.