Worthing Rotary Hobbies and Leisure Exhibition
The exhibition takes place every 2 years, the last one being at the Charmandean Centre on Saturday 3rd March 2018.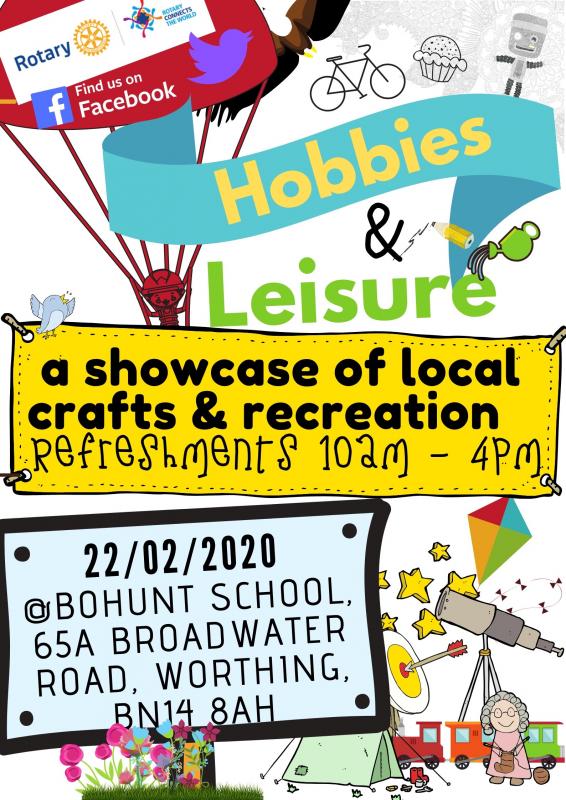 Our club's Hobbies and Leisure Exhibitiion had in the past been held at Worthing Assembly Hall but in 2018 we switched to the Charmandean Centre, Broadwater where both the exhibitors and the general public appeared to be pleased with the new venue. It is intended to give a 'shop window' to the various hobbies and leisure activities that are carried out in Worthing and the surrounding area. One benefit of the event is to give lonely people and those new to Worthing the opportunity to start a new hobby or interest and / or to make new friends. Large attendances are the norm and there is a constant buzz as exhibitors speak with enthusiasm about their activity or hobby. The large range of interests is impressive and there is a friendly atmosphere in the hall. Exhibitors pay a fairly nominal fee to cover costs of the event but members of the public are admitted free of charge.