Young Chef Competition
A Rotary national annual competition conducted firstly locally then on a knock-out basis as rounds proceed to an eventual winner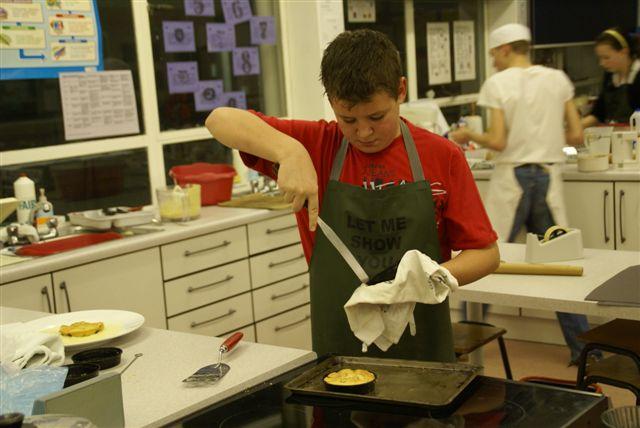 These days the media and television are promoting food preparation and cooking and this is very popular with the public - and we all have to eat!. Our annual competition which has taken place through our club for most years is intended to give young people at school who are interested in a catering career an opportunity to compete at a high level to gain experience and to discover if this job is what they want.
Durrington High School in Worthing have very kindly given us the use of their kitchens and experts judge the cooked meals and give advice. A few years ago a Worthing lad actually got to the national finals where he just failed to win the Rotary title of 'Young Chef of the Year'.
Our club is anxious to have links with young people and to support them in practical ways.