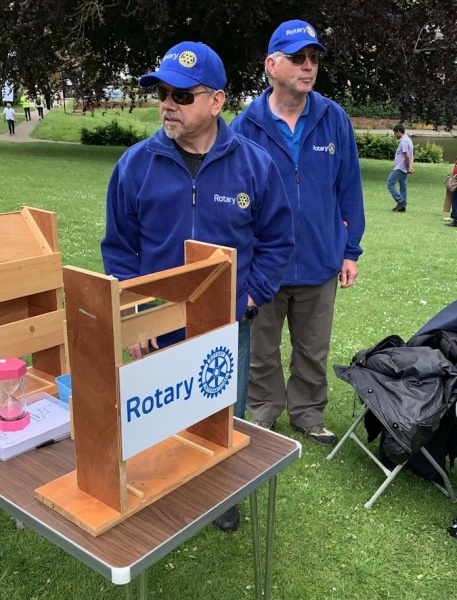 Chesham Rotary Club members were pleased to be involved in this year's Chesham Schools Carnival, the main event being in Lowndes Park. We had a stall which had five fairground type games designed and constructed by Chesham Rotary for the public to test themselves in various ways.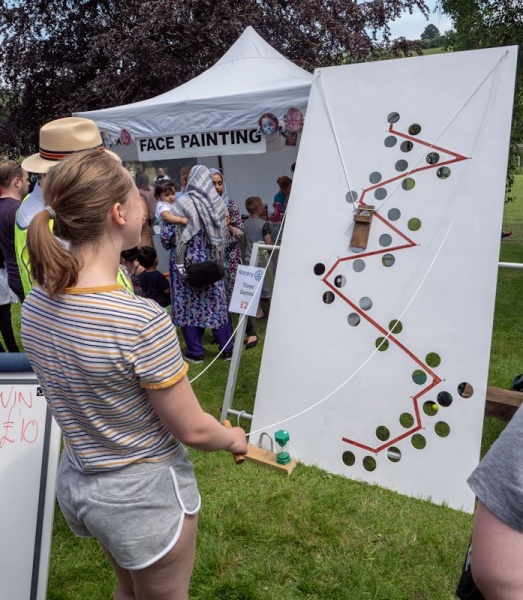 The games proved to be very popular and will be making further appearances at the Chesham Donkey Derby at Botley Road and at Brushwood School Fete. Come along and see us and have a go, it is a lot of fun.
In typical British fashion, the weather in the morning was less than ideal with the wind and rain making preparation quite difficult.
The sun came out and the crowds arrived in the town to watch the parade of floats, before making their way into the park. By the early afternoon, Lowndes Park was a buzzing maze of fun, with games being enjoyed by all ages and plenty of different food and drink choices to sample.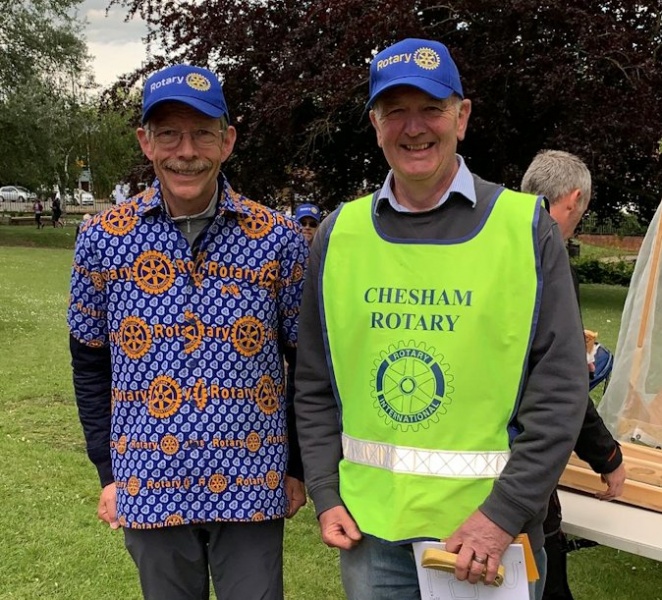 The wind still proved to be a bit of a problem with two of our gazebo's being destroyed by the wind and the rest having to be taken down,
All the proceeds from the stall will be going towards local charities that Chesham Rotary support.