Report on the work at Ivingswood during August and September 2020, by Chesham Rotary.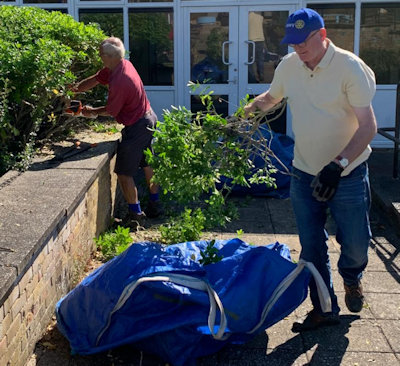 1. Seats have been stained and the plinths have been painted in school colours (Lilac).
2. The concrete planters
These have been dug out and planted with new tulips and narcissus, together with replanting some of the daffodil bulbs. The planting is at a sufficient depth to avoid disturbance. The soil has been mixed with compost to enable it to be planted up by the children next year
3. The circular border has been dug over with generous compost added.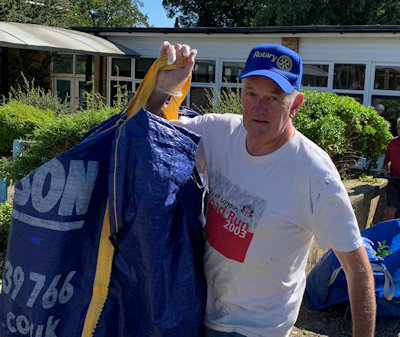 4. The central area has been planted with mauve tulips and mixed bulbs, including an early dwarf variety called 'February gold'. We have planted a row of primroses around the brick paviours as well. The outside is ready again for the children to plant next year.
5.The shrub area has been cleared completely of old overgrown shrubs and roots. It has been planted and covered with bark chippings.
We have also offered our assistance in advising the school in choosing 'easily germinated seeds', when the time comes next year
The Site Manager was extremely helpful in providing us with access to the site when we needed it.