Two photos from Christmas in Chesham - the young lady is Miss Buckinghamshire
Another collecting group ready to start out with Santa and his sleigh.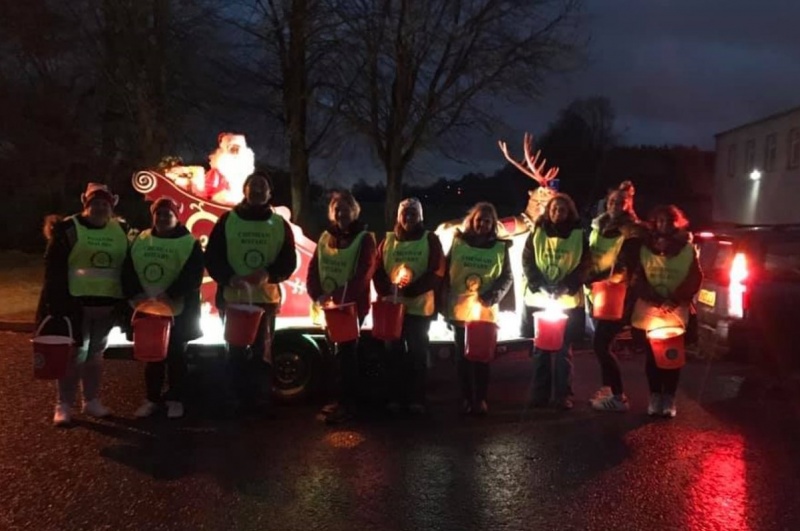 A group of collectors from one of the fifteen charities supported by the Santa Sleigh collection organised by the Rotary Club are briefed before starting their work for the evening.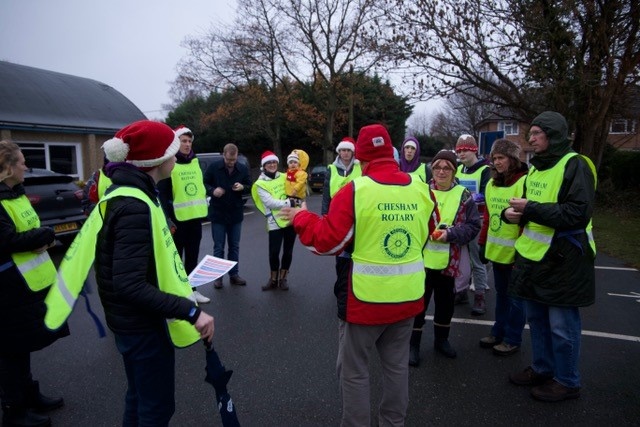 Father Christmas paid a quick visit to Chesham in preparation for the Christmas in Chesham Evening on Friday 30th November. He wanted to make sure that his Sleigh will be in place in the evening in Market Square next to the Clock Tower.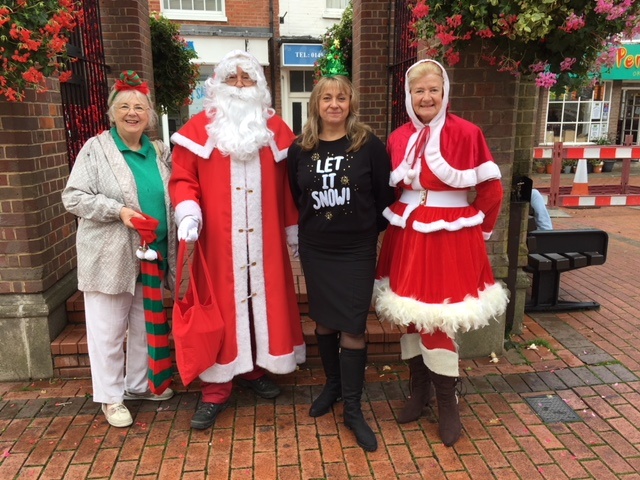 It was also to see the Mayor Jane MacBean make the draw for the free stall for the Christmas in Chesham Evening. He was accompanied by Mother Christmas and Jean Pritchard.