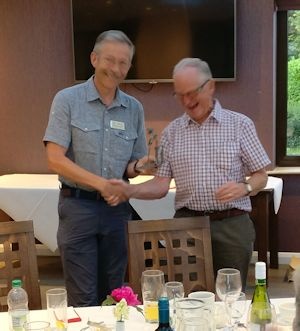 Over 50 members of the two clubs took part in this event held at Little Hay Golf Complex. The Golf Club had laid out a very good 9 hole putting competition followed by a first class buffet supper attractively set out in the Club House.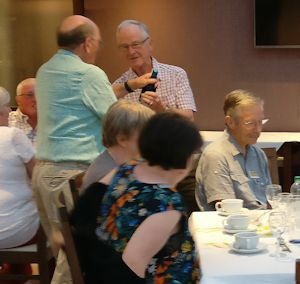 Chris Sales was the overall winner of the putting with a very creditable score of 17. Robin Ketteringham and John How were the leading lady and gent both with scores of 19. The serious competition of boys v girls was a close call with the boys edging out winners.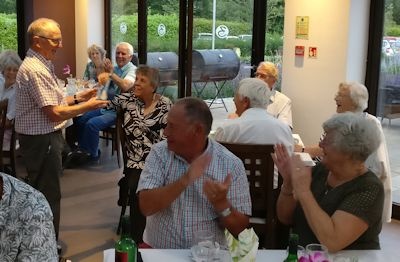 The trophy was awarded to Rotary President Jeremy Wyman to hold it on behalf of the boys until next year.
Both Chrissie Smith, Inner Wheel President, and Jeremy Wyman thanked the Golf Club and the organisers for what was a very enjoyable joint Inner Wheel/Rotary social event.