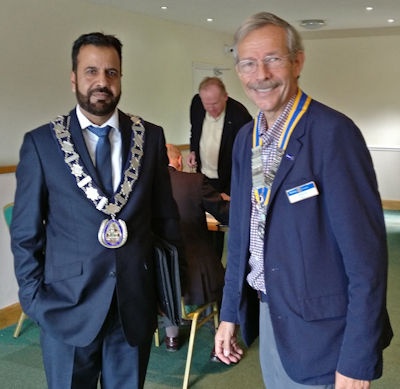 The Mayor of Chesham, Rotary Club of Chesham and Chiltern Chamber of Commerce were delighted to present a Special Recognition Award to the students of Chesham Grammar School for competing and winning the coveted National Enterprise Award competition final.
The team presented their winning pitch 'Girls Get Goals' to Chesham Rotarians on 18th October at their regular Rotary meeting.
The president of Rotary Club of Chesham Jeremy Wyman said 'He was very proud of the Students of Chesham Grammar School and was delighted to be able to present the Special Recognition Award to them'.
The students
Daniel Joiner
Tilly Creed
Danyal Abbasi
Catherine Reeves
Aayush Shrestha
Tahlia Cichon
Lauren Dare