PRESIDENT'S FAREWELL TEA
On Wednesday 17th June, President Jeremy Wyman arranged for a special event to mark the end of his Presidency. A VIRTUAL CREAM TEA !!! As you can imagine, it was thoroughly enjoyed by all.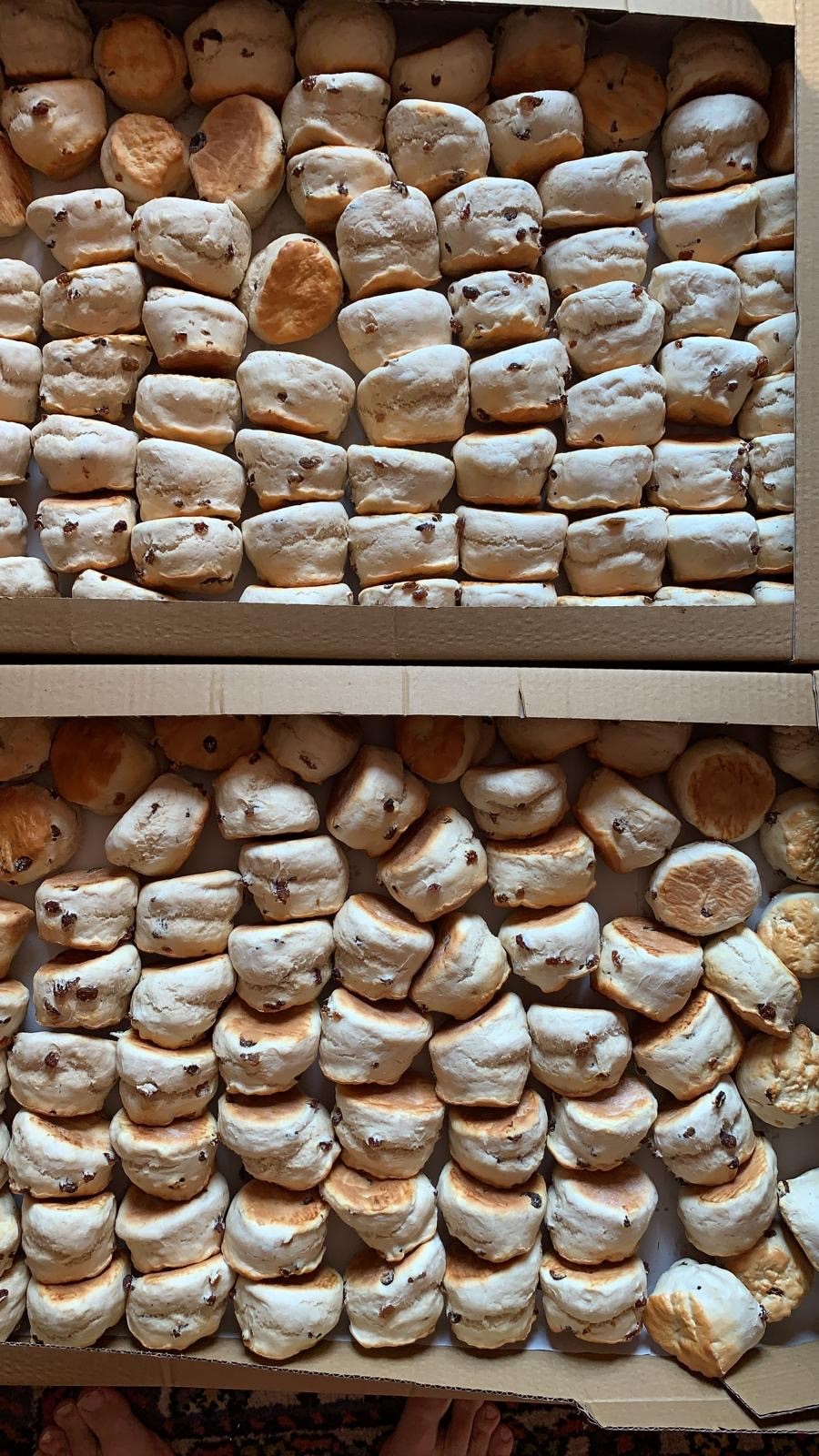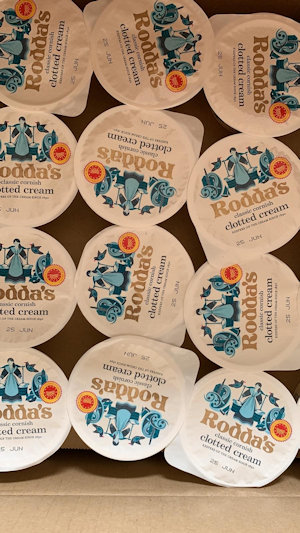 The scones, cream and jam were all packed up in separate brown paper bags. Also, as an added extra, there was a Rotary Chesham mug with a tea bag inside for everyone.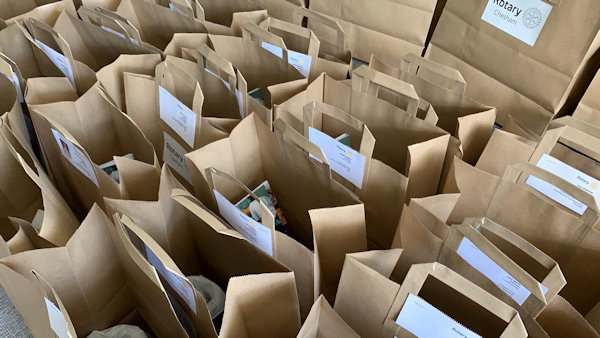 Volunteer Rotarians picked up the bags from Jeremy's house and delivered them to members of Rotary and their wives, husbands, partners on the day. In all 96 separate Cream Teas were delivered on the Wednesday morning and at 3pm that same day everyone joined Jeremy on a Zoom Virtual President's farewell tea.
It was magical and everyone thoroughly enjoyed it.
Members Awards
During the President's tea there was an additional presentation to some key members of Chesham Rotary.
During the past few unprecedented and frightening months of Coronavirus both in and before Lockdown, members of Rotary – as always – have risen to the challenge. And none more so than our 4 main Officers:-
Jeremy Wyman, Andy Garnett, David Fuller & Peter Threadgold.
They have been tirelessly working as a team to benefit the local Community and Fellow Rotarians.
The special internal award says:
Rotary Club of Chesham
Special Service Above Self Award
President Jeremy Wyman
In recognition of the Service given to the
Club and Community in 2019 – 2020
The Year of the Coronavirus
Les Lee and Helen Salisbury designed the certificate and Helen had great pleasure in presenting the awards.
WELL DONE AND THANK YOU.