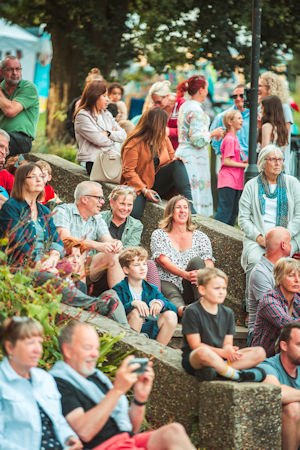 So 3 years ago we went to chat about the idea in Chesham Tandoori, 2 years ago we held a launch event in The Elgiva and yesterday it finally came together - Peace In the Park 2021 and what an incredible day it was!
9 incredible performances, 70 stalls - many with a focus on community help and advice, 5 Faith leaders, Sarah Green MP, Emily Culverhouse current Mayor of Chesham, Jeremy Gilley from Peace One Day, Chesham Youth Council, our Peace in The Park Ambassadors and around 3000+ visitors to the event from our wonderful town and beyond. We came, we watched, we listened, we learned, we cheered for more, we paid tribute to the wonderful people and volunteers from our town who kept us safe during the pandemic and miraculously we basked in glorious sunshine all day.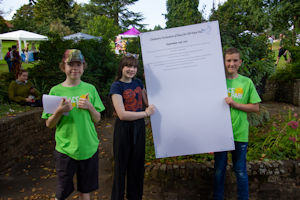 102 years ago, in August 1919 there was a peace celebration in Lowndes Park to mark the end of World War 1. It was described in a newspaper at the time as "Chesham's greatest ever event" so we set out to do our Cheshamite ancestors proud - and by the end of the day I think we managed to do exactly that.
To get that done there are literally hundreds of people to thank but for now we must particularly highlight our Rotary Club who really provided the means, the knowledge and a small army of organisers, marshalls and stewards to make sure it was a day that ran so smoothly you barely even noticed we were there.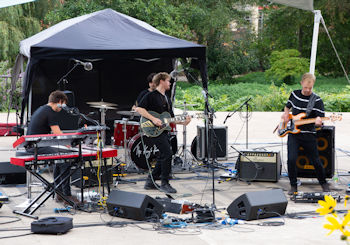 Most of all for now we'd also like to say a huge 'thank you' to every single person who came along. You were the ones who made it a truly special event and the collective spirit and feeling that this was an event that people want to see again and see grow was unmistakeable - and rest assured we are already thinking about next year. On that same thought - Peace In The Park isn't our exclusive club - Peace In The Park belongs to everybody in this town - so if you have any ideas for how you think this event could grow, or you want to get involved please do let us know.
For now thank you all and, by the way, Peace Day was Tuesday 21st September - a day of ceasefire and non-violence - so maybe you could remeber this by doing something with your family, your kids, your class, your friends, send a Peace Day message on social media and hashtag #peaceinthepark #peaceday #peaceoneday and help spread the word about a day that has already saved millions of lives, helped many others and brought communities closer together just like ours.
For now - go in Peace!
Have a look at the Peace in the Park video.