Recent Events
Chesham at Rotary District Conference<br/> Presidential Handover<br/> President's Tea<br/> Mick Reading long service award
District Conference 21st - 23rd June 2019
Rotary Clubs assemble for an annual conference and our District Conference was held recently at Kenilworth. Attended by 300 Rotarians from 54 Clubs it was a good opportunity to be inspired, have fun and to meet representatives from organisations that work with Rotary.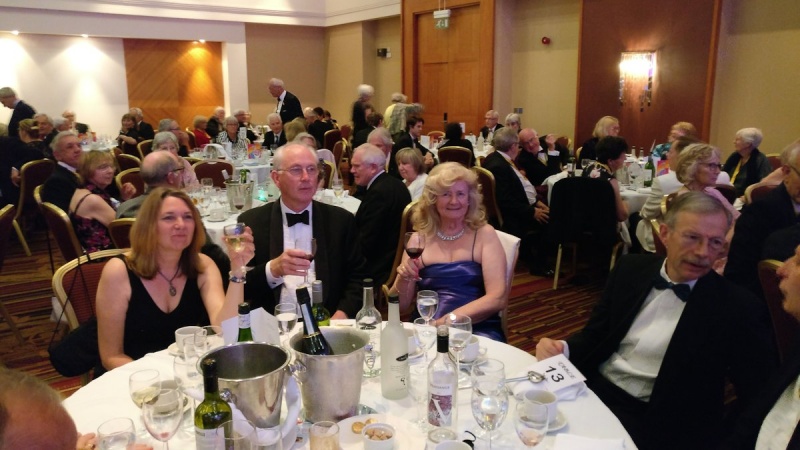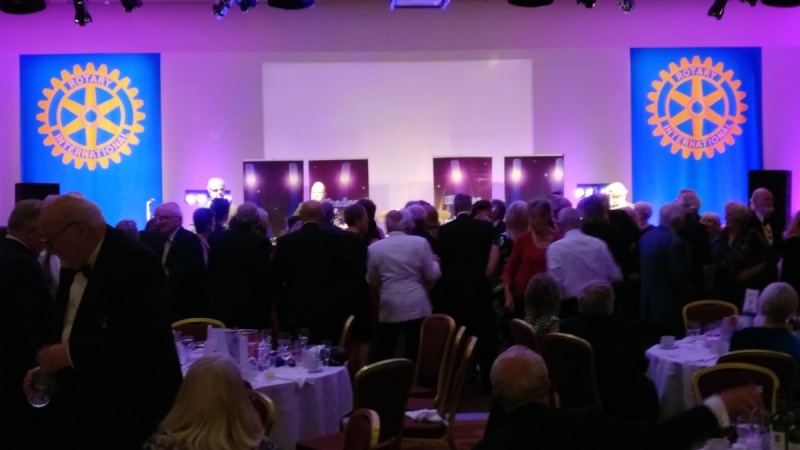 Presidents Tea 26th June 2019
We have a tradition in our Club that the Club President who serves a one year term office hold a tea party at the end of his or her year. The Rotary year runs from 1st July. Our retiring President Kalpesh Patel held his tea on Wednesday 26th June.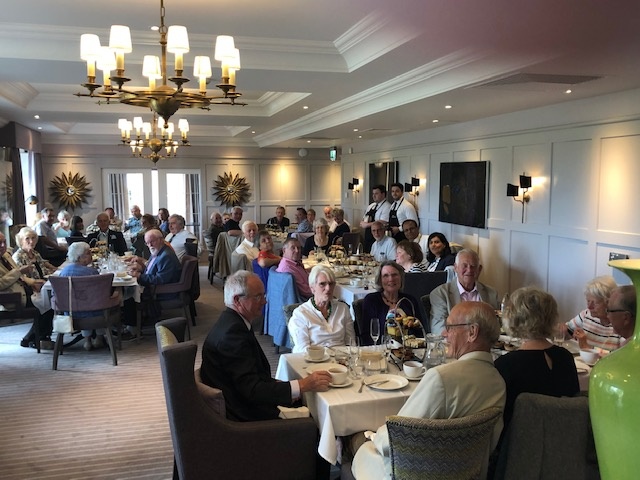 Presidential Handover 28th June 2019
Handover of the president's chain from Kalpesh to Jeremy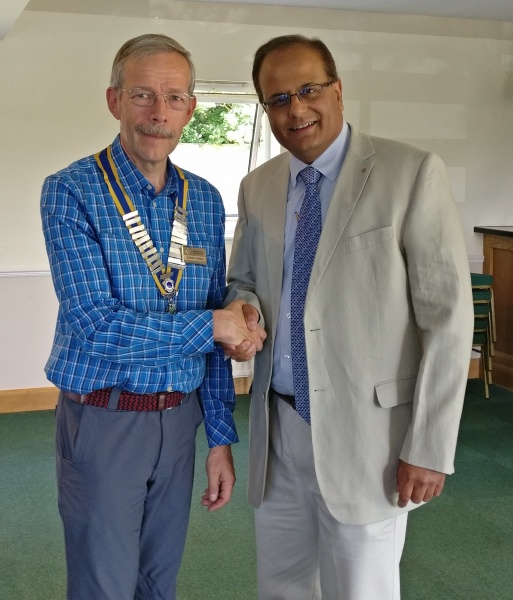 Mick Reading long service award
Rotarian Mick Reading receiving a 45 year long service award from Mary Whitehead, District Governor